PDI Technician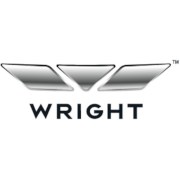 Employer Information
Industrial Temps
E: info@industrialtemps.com
T: 02890322511
We have Permanent PDI Technician positions with our client Wrightbus in Ballymena
Industrial Temps are excited to continue working in partnership with our client Wrightbus, Ballymena.
Wrightbus are on a new path of innovation and environmental consciousness under the leadership of Jo Bamford.
Wrightbus believe in fostering a positive work atmosphere and cultivating a culture that encourage new ideas and creativity. With a mission to make the world a better place.
There has never been a more exciting time to join Wrightbus!
Salary: £28,375 Per Annum
Working hours: 4 day working week
Monday to Thursday 7am – 5pm
Full time, Permanent positions
Benefits:
– Pension: 5% employee, 3% company
– Holidays: 237.5 hours
– Life Assurance
– Multi Store Discount Scheme
– Canteen Facilities
– On site car parking
– Medicash Scheme (Health Insurance)
Job Criteria:
Essential:
– Time served Mechanic or 3 years experience in a chassis manufacturing environment or Time served automotive, domestic or industrial electrician
– Experience of fault finding, diagnosing and rectification of faults
-Ability to interpret engineering drawing and wiring diagrams
-Ability to identify root causes, containment and corrective actions
-Ability to work on own initiative and as a member of a team.
-Strong communication and problem-solving skills
-Ability to meet tight deadlines and is forward thinking.
-Calm under pressure, especially when Quality conflicts with Production
-Ability to confront operators and management with the facts when non-conformances are discovered.
-Willing to undertake training or retraining as required
-Ability to meet targets & work in a professional manner.
Desirable Criteria
– City & Guilds Diesel Mechanic / NVQ 3
– Clean PCV Driving Licence Category D
– Experience in Wabco, Voith, Cummins, Xentry and Josam systems
– Experience in MAHA testing equipment
Job Duties:
– Conduct Pre-delivery Inspection in a timely manner and to the Wrightbus Quality Standard, including the programming / execution of Wabco, Voith, Xentry, Cummins and Josam systems
-Conduct Road Tests and Shakedown Test in a timely manner and to the Wrightbus Quality Standard
-Identifying and rectifying faults when they occur
-Validate any rework of identified defects or uncompleted work after correction.
-Implement any customer sign-off feedback or customer market feedback on Quality issues to improve Quality for new buses leaving the factory
-Identify root causes of any relevant issues and implement solutions with operators, or other departments, to prevent re-occurrence
-Communicate with all levels of the business to improve standardisation and to reduce quality defects
-Give feedback on any of the issues above to allow Quality documentation to be updated and to carry forward lessons learned.
Additional Information:
This PDI Technician position is in Galgorm, Northern Ireland.
If you are interested in this role, please contact our Ballymena office on 02825420140 or send your CV through to danielle.mcfall@industrialtemps.com
Permanent
Closing date: Friday 15 Dec 2023
Salary: £28375
Apply for job
---