Pest Control Technician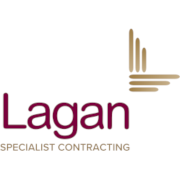 Employer Information
Lagan Specialist Contracting Group
E: recruitment@laganscg.com
T: 028 9045 5531
H&J Martin Asset Management Services (part of the Lagan Specialist Contracting Group) is now recruiting for a Pest Control Technician
Company: Asset Management Services
Job Type: Full Time, Permanent
Location: Northern Ireland Various
Role Overview
To carry out the duties and responsibilities of a Pest Control Technician. To assist officers and offer technical advice and support in implementing the statutory responsibilities in relation to Pest Control and other matters of public health significance.
What you'll do
The following reflect the main tasks associated with your position and are not intended to be exclusive or exhaustive
Prepare, apply and give advice on baits, traps and works for the disposal and prevention of rodents, vermin, pigeons, wasps etc. Carry out appropriate follow up treatment or works, where appropriate, to include the manufacture and erection of bird proofing systems
Carry out the disinfestations of premises from fleas, ants, cockroaches and any other insects as appropriate
Keep records regarding visits made, treatments applied and baits used and any other record keeping system ensuring compliance with legislation and safety requirements
Survey sites to enable the Council to carry out its duties under the Prevention of Damage by Pests Act 1949
Treat mice, rats, fleas, flies, pigeons, gulls and other bird species in domestic and commercial properties
Provide written reports to the Neighbourhood and Environmental Quality Unit Manager regarding vermin, pests and their control
Investigate complaints received by the Department relating to rodents, insect activity and public health
Carry out and record maintenance tasks, routine risk assessments to comply with legislation requirements and HSE guidelines
Responsible for stock control and rotation of chemicals and rodenticides
Undertake other duties appropriate to the grading of the role
What you'll bring
As a Pest Control Technician your main skills and experience will include:
Essential Criteria
Experience of working as a Pest Control Operative including preparing baits and dispose of pests
Knowledge of current Pest Control issues and environmental and health issues
Experience of writing relevant technical reports
Recognised qualification in Pest Control or equivalent (BPCA level 1 / 2 essential)
Experience of maintaining relevant equipment and records
Experience of liaison with other agencies and dealing with the public including complaints
Full driving licence
Desirable Criteria
Experience of building industry
Experience of gathering evidence and preparing case notes
Further recognised qualification in Pest Control or equivalent
How we'll reward you
In return, we offer a competitive salary plus we'll provide a wide selection of lifestyle offers, development and learning programmes, services and support designed to help you manage and balance your work/life priorities.
Our Core Benefits include:
Employer Pension Contribution
Membership of relevant Institutions & Professional Bodies
Life Assurance
Health Cash Plans
Cycle to Work Scheme
Discounted Gym Membership
Your application
To apply for this post please submit your CV
The closing date for completed applications is Friday 25th June 2021 at 12noon
LAGAN SPECIALIST CONTRACTING GROUP ARE AN EQUAL OPPORTUNITES EMPLOYER
---