Pharma Sales Manager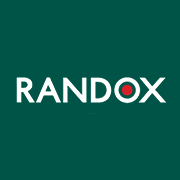 Employer Information
Randox
E: recruitment@randox.com
T: +44 (0) 28 9442 2413
Pharma Sales Manager – (Job Ref: 22N/PSMA)
The Precision Medicine market is growing rapidly. To meet the increasing need to test patients so that they can access the right treatments, Randox Laboratories currently has a number of opportunities for target driven individuals to join our dynamic and growing Pharma team.
As part of this expansion, an exciting new opportunity has arisen for an enthusiastic and self-motivated individual to join Randox in the role of Manager, Pharma Sales. The successful applicant will manage this dynamic and growing team, with responsibility for growing our Pharma business globally. We are particularly interested in hearing from candidates from the Pharma sector who may have an existing network within the sector, although this is not essential.
This is a unique opportunity to develop your career with a forward-thinking company which will offer the successful applicant job security and genuine opportunities to enhance their career.
Randox now offer free transportation from Antrim Train / Bus station each morning to take staff to our various sites in Antrim and Crumlin. This shuttle will take staff back to the station at the end of the day.​​​​​​​
The Role:
• To grow revenue for across all product and service groups sold to global pharma, biopharma and central labs/CROs.
• To implement and revise the strategy for promoting and selling our products to this global customer base.
• To manage and support of members of the Pharma team to sell to Pharma in their designated territory.
• To work closely with R&D to clearly understand our products, their market position and the benefits to Pharma in developing therapeutics and ultimately to patients.
• To work closely with Marketing to develop the product knowledge including key market messages and be in a position to deliver viable business opportunities.
• To conduct regular business trips to manage customer relationships; to develop new business relationships; and to attend international trade shows, conferences and workshops.
• To plan business trips, to capture customer and market information and to monitor team activity in market through the Randox CRM platform.
• To develop new members of the Pharma team to become trusted Pharma Relationship /Alliance managers and Project Managers
Essential Skills:
• Qualified to at least degree level in a Life Science / Business discipline.
• Experience in a commercial/business development role (A track record in sales within a science/healthcare sector is desirable)
• Experience in managing and developing people.
• Excellent leadership skills and a high level of self-motivation
• Excellent communication skills (verbal and written) and ability to communicate information in a concise manner
• Proficient in use of Microsoft Office
About Randox:
Randox Laboratories is passionate about improving global health and saving lives through the development of innovative and pioneering products. Through our commitment and the skill of our people we have grown to be a world leader in diagnostics for clinical healthcare, toxicology, food security and providing quality solutions to over 145 countries.
---