Piling Operative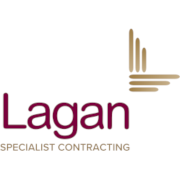 Employer Information
Lagan Specialist Contracting Group
E: recruitment@laganscg.com
T: 028 9045 5531
FK Lowry (part of the Lagan Specialist Contracting Group) is now recruiting for Piling Operatives
Job Title: Piling Operatives: Rig Drivers, Banksmen, Concrete Pump Operator
Company: FK Lowry
Reporting to: Piling Supervisor/ Contracts Manager
Main Purpose: To work within individual piling unit employed to install driven or bored foundations for the Construction Industry.

Key Tasks: The following reflect the main tasks associated with your position and are not intended to be exclusive or exhaustive.
Control movements of piling rig and associated plant on site.
Co-ordinate and direct deliveries of materials on site.
Assist with site set-up and clearance of plant and materials from site.
Assist with any daily duties on site as directed by piling supervisor.
Maintain and update basic site records as required.
Comply with Company Health and Safety Regulations and safety procedures.
Attend safety and skills training as directed by the Contracts Manager.

Key Relationships:
It is essential that very good relations are established and maintained with work supervisor and fellow operatives.
Good relationships with all personnel, especially key personnel, are essential as this is fundamental to the success of the business.
Main Challenges:
The ability to complete projects by working to deadlines.
Ensuring Health and Safety procedures are adhered to at all times especially when working under pressure.
To manage working away from home for prolonged periods.

Essential Criteria:
Basic knowledge of Health and Safety issues or skills training.
Effective communication skills, both written and oral.
Desirable Criteria:
CFA / Precast or Rotary Piling experience
Experience of driving or banking rigs
Experience preferred with relevant training cards however full training can be provided
Experience or knowledge of working on construction sites.
All training required for this role will be provided.

Key Attributes:
Teamwork
Willing to participate as a full member of a team of which he/she is not necessarily a leader.
To contribute to team even if work project is of no direct personal interest.
Adaptability
Ability to maintain effectiveness with changing environments, tasks, responsibilities or people.
Initiative
To actively influence events and to act on opportunities.
Originates ideas or actions.
Interpersonal skills
Awareness of other people and environment and consideration of others.
The closing date for completed applications is Friday 28th January at 12 noon

LAGAN SPECIALIST CONTRACTING GROUP ARE AN EQUAL OPPORTUNITES EMPLOYER
---