Planner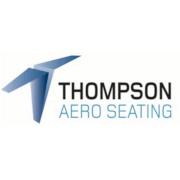 Employer Information
Thompson Aero Seating Limited
E: careers@thompsonaero.com
T: +44 (0) 28 3833 4000
Thompson Aero Seating is one of the leading suppliers of Business and First-Class aircraft seating, with a worldwide customer base with an increasing and expanding market share and product portfolio. Join our specialist support team and be part of the best of advanced manufacturing capability in Northern Ireland, as we work towards achieving our goal of becoming the number one supplier of Business and First-Class aircraft seating products.
It's an exciting time to join our business as we implement our 5-year growth plan and as such, we are hiring for a Planner who will have full ownership of operational planning for either production or manufacturing. This role will oversee the full production lifecycle from high level strategic planning through to value stream planning and scheduling. Key contributor to the PRR process in ensuring demand is coming to production in a ready state. Oversee the feedback from production on progress to plan whilst ensuring customer delivery is met.

The successful candidate will be required to support on the following tasks:
Maintenance of the operational plan for production and / or the MRP plan for manufacturing.
Accurate planning and scheduling to ensure customer demand is achieved.
Development and maintenance of PRR process to ensure contracts are ready for production.
Liaise with other internal Value Streams to ensure coordinated operational plan adherence to ensure on time load and off load.
Compile, track, evolve & report performance via KPI deck as defined by Functional & Operational Manager.
Material shortage risk mitigation with appropriate departments.
Works order generation within agreed time frame to support production system.
Control production costs whilst maintaining quality standards.
Reward
In addition to an exciting progressive career with our global organisation, you can expect a lucrative salary, pension, generous 33 days holiday entitlement and continuing professional development opportunities as we continue our commitment towards investing in our staff for the future.
Requirements
Minimum of 5 years' experience in Production Planning, preferably within a manufacturing environment
MRP experience and good level of MS Excel knowledge
Previous experience in improving efficiencies
Excellent communicator
Strong statistical knowledge
Click "apply" or contact our HR team; careers@thompsonaero.com to hear more about the position.
Thompson Aero Seating reserve the right to enhance criteria in order to facilitate the shortlisting process. It is therefore essential that your application contains full concise information and evidence relevant to the position.
Thompson Aero Seating is an equal opportunities employer.

---