PMO National Training Manager (WFH)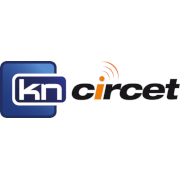 Employer Information
KN Circet
E: recruitment@kncircet.ie
T: +353 (1) 457 5000
The PMO National Training Manager will be a dedicated member of the PMO team responsible for the onboarding and training of all personnel into the PMO teams.
Working with the Programme Management Team, HSEQ, Operations & HR to create training materials and courses for use either face to face or in a remote setting.
Working directly with the Programme Management team to create bespoke development plans for all members of the PMO and supporting with performance related issues providing assistance on 1-2-1's and create solutions.
Working alongside the PMO Director, the Programme and Performance Manager and SME team to review current processes to ensure they are fit for purpose and identify training needs of any updates to process.
Responsibilities as National Training Manager includes:
Provide knowledge and support to the 5 main areas of PMO including:
Administration, Validation, Performance Reporting, Co-ordination and Programme Management
Working with Programme and Project Managers to identify training needs
Maintain an up to date understanding of technical, contractual and commercial requirements of the Contract.
Maintain accurate training records with HR and within GDPR guidelines
Develop bespoke training materials using learn upon, teams and other remotely accessed tools
Other duties as assigned.
Skills & Experience required:
Proven experience in multiple areas of the PMO.
Proven experience of working within a full project life cycle.
A good understanding of project governance and control.
Excellent working knowledge of Microsoft Office and ability to learn various systems.
Complex problem-solving and analytical skills
Handle confidential/sensitive information with discretion.
High attention to detail.
Experience in continuous improvement, able to take feedback and progress improvements and new ways of working
Conflict management and resolution skills – Build consensus, anticipate and solve problems.
Ability to organize and manage multiple, and at time competing priorities.
Demonstrate communication skills necessary to interpret policies in situations requiring persuasion and prepare and present presentations,
Ability to work within a dynamic team setting and provide role model leadership to Circet workforce.
---