Poling Operative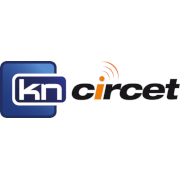 Employer Information
KN Circet
E: recruitment@kncircet.ie
T: +353 (1) 457 5000
On the back of an ever-increasing workload, Circet UK are looking for an experienced Polling Engineer.
As the Poling Engineer you will be working in 2 person crews. You will be responsible for building and maintaining the Openreach Network, documenting, checking and maintaining all completed works.
Responsibilities:
Installation and removal of poles, including dressing new poles
Replacing/renewing existing drop-wires
Replacing/renewing overhead and UG joints in the Openreach fibre and copper network
Ensuring all works are completed in accordance with Service Level Agreements
Undertaking works in accordance with Health and Safety legislation, company and client Health and Safety standards
Knowledge; Experience and Skills:
Pole Erection Unit and HIAB experience
Self-motivated, achievement orientated and be able to stay calm in pressure situations
Computer literate and the ability to use a tablet device
Hold full NRSWA Street-works qualifications at operative level including Cat Genny training
Have a full UK license (each crew will require a HGV Class 2 license)
Any relevant PIA & Openreach accreditations (Desirable)
Health & Safety Obligations:
Fully understand and implement the company safety policy and procedures.
Ensure that the programmes for the contracts are successfully delivered in a Safe, Quality and On Time Manner.
Ensure that a 'Right First Time' culture is adopted and developed throughout the business.
Drive compliance to any regulatory measures that may apply to the works and operations that KN undertake.
Sponsor new ways of working which would improve delivery and service then support any activities being undertaken to implement change.
Monitor site practices and routines to ensure compliance with relevant legislation and regulations, including the company H & S Policy, to minimise the likelihood of accidents and the resulting fines and compensation claims. Ensure training needs are identified and, in conjunction with HSEQ Department, arrange for personnel to attend such courses as are necessary. Failure to embrace a safe and secure environment can result in disciplinary proceedings.
---