POWDER OPERATIVE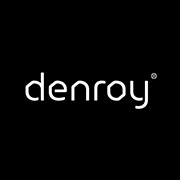 Employer Information
Denroy Plastics Limited
E: humanresources@denroy.com
T: 02891277556
Main purpose of Job: Colour mixing plastic granules
Position in Organisation: Powdering Operative
Reports to: Moulding shop setter/supervisor in charge
Working hours: 2 week rolling Shift pattern. 8am – 8pm
Key Task Areas
To ensure each moulding machine is supplied with plastic granules.
Detailed duties and Responsibilities
Stock control using our Infor system
To advise when colourants/masterbatches need re-ordering.
Preparing polymers in a timely manner, in line with the production schedule. Including drying of material.
Knowledge of polymers
Ensure that proper grade material is used.
Working at height
Use the central feed system
Ensure that each moulding machine doesn't run out of granules
Ensure that the proper colour is mixed for each machine. In line with working instructions provided.
Ensure any spillage at machines is promptly and properly cleared up.
To keep feed system clear of granules.
To keep regrind to a minimum
To keep their work area clean and tidy.
Ensure all equipment used is in good mechanical order.
Ensure Health & Safety standards are maintained
Essential Criteria
High level of attention to detail
Organised, task orientated and able to work under little supervision
Good written and verbal communication skills
Good numeracy skills. Role requires working out accurate percentages
Willing to work flexible hours as needed by schedule (infrequently)
Able to lift 25 kg bags
Desirable Criteria
Good communicator
Good numeracy/literary skills
To perform any other duties appropriate to the grade and role of the post holder.
---