Process Controller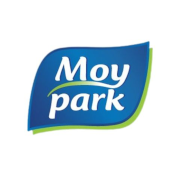 Employer Information
Industrial Temps
E: info@industrialtemps.com
T: 02890322511
Industrial Temps are delighted to be working in partnership with Moy Park, one of the UK's top 15 food companies, Northern Ireland's largest private sector business and one of Europe's leading poultry producers.
We are seeking Process Controllers, to carry out quality inspections and checks on all products, ensuring they meet customer specifications and that products produced are of a high quality according to operational requirements, in the Moy Park Ballymena site
Pay Rate: £10.72 Per Hour + Holiday Pay
Once Permanent:
Dayshift: £11.80 Per Hour
Evening Shift: £11.94 Per Hour​​​​​​​
£10 Weekly Attendance Bonus Paid Quarterly! (every 3 months)
Working Hours:
Day Shift: 6am – 6pm or 6.30am – 6.30pm or 7am – 7pm
Week 1 Monday, Tuesday, Friday, Saturday and Sunday
Week 2 Wednesday and Thursday
Evening Shift Monday to Friday 6pm – 2am or 7pm – 3am .
Job Type: Full-Time, Temporary OR Permanent
Benefits:
– Ongoing training with opportunities for promotion
– Staff shop with access to discounted products
– Free on-site parking
– Onsite Canteen
– £10 Weekly Attendance Bonus Paid Quarterly! (every 3 months)​​​​​​​
Job Criteria:
Essential:
– Excellent communication and interpersonal skills.
– Able to work as part of a team and give instructions in an appropriate manner.
– Good attention to detail and problem-solving skills.
– Ability to use initiative, self-motivated and willing to learn new ideas.
– Ability to work under pressure situations and maintain a practical focus on a task.
– Numeracy & Literacy Skills
Desirable:
– Previous experience in a quality control environment, particular in the context of poultry/meat.
Job Duties:
Process Controller Function
– Complete all quality checks relevant to production area, including temperature, weight, metal detection, foreign body contamination, GMP, etc.
– Check quality of product ensuring it is produced according to customer specification
– Check labels ensuring that these contain the correct information for the appropriate customer – dates, bar codes, prices etc.
– Ensure hygiene checks are carried out and documented, which include both checks on staff and production areas.
– Record all data accurately at time of quality checks.
– Report any quality issues to Production and Technical Management
– Observe all safety rules and procedures, ensuring that the work area, equipment and materials are left in a safe state; and that reasonable care is taken for the health and safety of all fellow employees and any other persons within the work area.
– Carry out and comply with all company policies, procedures and instructions and any other reasonable duties deemed necessary by the company.
Additional Information:
These Process Controller roles are in Ballymena, Northern Ireland
Candidates interested in this position please send CV to karolina.pawlicka@industrialtemps.com or for more information call our Ballymena office on 028 2542 0140 ask for Karolina
INDUSTRIAL TEMPS IS AN EQUAL OPPORTUNITIES EMPLOYER
---