Process Engineer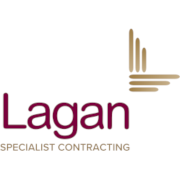 Employer Information
Lagan Specialist Contracting Group
E: recruitment@laganscg.com
T: 028 9045 5531
Lagan MEICA is a Process and MEICA Design, Install and Project Management Company based in Northern Ireland, carrying out process design from concept through to completion of both Water and Wastewater schemes. This is enhanced by our mechanical, electrical and systems design, install and commissioning capability. This is an exciting opportunity to develop and deliver cutting edge technology required for the installation of new Hydrogen /Oxygen installations with Northern Ireland Water as well as providing optimisation solutions for their Wastewater & Water Treatment processes and AI/ Machine Learning.
We currently have an exciting opportunity for a Process Engineer to join our team. The Process Engineer will be responsible for contributing to all aspects of process engineering design to meet the technical competency expectations Lagan MEICA and our clients. As Process Engineer you will work closely and need to communicate effectively with other disciplines, management and client representatives to ensure the company's reputation for high quality products and services is maintained.
Duties involve designing wastewater and potable water treatment plants from the initial appraisal stage to completion of detailed design. Liaise with design teams, suppliers, subcontractors and commissioning teams to ensure that processes are accurately designed & installed to the Clients requirements. You will also be involved in the research and design of oxygen and hydrogen delivery and storage systems for use in the Water industry.
Duties
The following tasks are not intended to be exclusive or exhaustive:
Evaluate Client Specifications
Design Basis
Process Design Calculations
Process Block Diagrams
Flow & Mass Balances
Process and Instrumentation Diagrams (P&IDs)
Gravity Hydraulic Calculations and Hydraulic Profile
Pump Hydraulics
General Arrangement Drawings & Site Layouts
DSEAR Assessments & Zoning Drawings
Process Data Sheets
Carry out process assessments, write up report and present findings to client
Generate equipment quotations/pricing
Process Description and Control Philosophy
Commissioning plan/manual
Attending site visits to conduct surveys, make investigations and to attend meetings as necessary
Respond to technical queries raised by vendors, review and approval of design drawings and documents
Assist with tendering process and technical writing.
Document Control
What you'll bring
Essential:
Minimum of 4 years' experience in process design and engineering
Demonstrated experience within the clean water and waste water industry
Strong interpersonal skills
Strong IT skills covering Estimating Software, Microsoft Word, Excel, Project etc.
Meet deadlines, delegate effectively within the team and work to strict timescales
Fully flexible regarding travel – prepared to travel to site locations.
We require an appropriate minimum third level qualification or extensitive relevent experience e.g. BSc (Hons) Environmental Science, MSc Water Pollution Control Technology, MEng (Hons) Chemical Engineering
How we'll reward you
In return, we offer an attractive salary plus we'll provide a wide selection of lifestyle offers, development and learning programmes, services and support designed to help you manage and balance your work/life priorities.
Our Core Benefits include:
Employer Pension Contribution
Membership of relevant Institutions & Professional Bodies
Life Assurance
Health Cash Plans
Cycle to Work Scheme
Gym Membership
Car Allowance&Fuel Card
LAGAN SPECIALIST CONTRACTING GROUP ARE AN EQUAL OPPORTUNITES EMPLOYER

---