Process Operator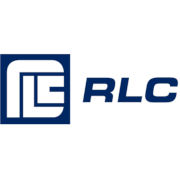 Employer Information
Industrial Temps
E: info@industrialtemps.com
T: 02890322511
Our client, RLC Global Point, a leading supplier of complete engineering solutions for the global aerospace industry are seeking Process Operators to join their team, based in Newtownabbey.
The Process Operator process components within defined procedures in line with customer requirements.
Pay Rate: £14.06 – £18.69 + Holiday Pay
Basic Rate: £14.06 Per Hour
Day Shift: £15.03 Per Hour (includes shift allowance)
Evening Shift/ 12 hour shift: £15.95 Per Hour (includes shift allowance)
Night Shift: £18.69 Per Hour (includes shift allowance)
Working Hours:
Flexible to work 7am – 3pm, 3pm – 11pm and 11pm – 7am or 12 hour days and nights
Job Type: Full Time, Ongoing
Job Criteria:
Essential Experience
– GCSE Maths & English C or above, with an NVQ L3 in a relevant discipline being advantageous.
– Ability to read and understand work instructions.
– Experience of reading and interpreting engineering drawings and production cards.
– Reading and interpreting engineering drawings
– Reading and understanding work instructions
Desirable skills, experience, competence
– Work experience in the aerospace or similarly regulated industry
– Previous employment experience in an Engineering / Manufacturing environment
– Experience of working with small components, deburring and assembly.
Job Duties:
– Establish job requirements from drawings, production cards or job instruction sheets.
– Plan, organise and control the flow of components to ensure maximum utilisation of resources.
– Select appropriate jig or fixture for assembly of aircraft joints.
– Ensure production and non-running times are recorded via the Data Collection System.
– Debur precision components using both manual and automated equipment as necessary.
– Preparation and processing of components through chemical treatments processes including spraying, all preparation, maintenance and disposal of chemicals.
– Pre-cleaning and post cleaning of components for QA testing.
– Identification marking of parts by either manual method or using automation.
– Pack/unpack components to company specifications.
– Inspect the work, which has been carried out and record as necessary.
– Record any necessary data.
– Always operate any equipment or process in a safe manner in line with proper procedure and wear appropriate clothing/equipment.
Additional Information:
This Process Operative position is in Newtownabbey, Northern Ireland. You must be eligible to work in the UK to apply for this role.
If you are interested in this position please call 028 9032 2511 ask for Rachel or email Rachel.McNeilly@industrialtemps.com.
---