PRODUCT DESIGN ENGINEER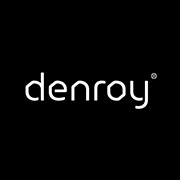 Employer Information
Denroy Plastics Limited
E: humanresources@denroy.com
T: 02891277556
Denroy Plastics Limited
Established in 1972, Denroy Plastics Limited is a leading supplier of plastics injection moulding solutions to a number of industries worldwide. Denroy produces products for the Aerospace, Defence, Materials Handling, Medical Equipment, Personal Protective Equipment, Custom Moulding, Construction and Haircare markets. In 2018, it became one of the few manufacturing companies in the UK to receive a SC21 Gold Standard rating for its supply chain performance.
We aim to expand our design team and are recruiting for a Product Design Engineer.
Product Design Engineer
Reporting to the Design Manager the Product Design Engineer will assist the Design Team in their day-to-day activities and manage projects for some of our biggest customers.
Roles & Responsibilities:
To provide a component and assembly design service for in house products focusing on Denman branded products.
To review technical specification to enable components to be manufactured by injection moulding (i.e. tooling, material, machine capacity, cycle time) process
Preparing tool quotation requests, and obtaining/reviewing tool quotations
Attend tool trials to establish progress, working functions and dimensional parameters
Design input and advice to potential customers for conceptual and projected enterprises.
Project management from design to new product introduction
Checking general arrangements of new tools for potential problems to ensure compatibility with operations
Liaison and provision of technical assistance as required by other functions
To contribute to day to day operations as required by the Design Manager
Applicant Criteria
Essential
A third level Technology/Engineering/Design qualification or equivalent experience.
High level IT competency, extending to cover design software packages such as Pro E/Creo and 3-D Surfacing Modelling or equivalent.
Experience with new product introduction
Excellent articulation and general communication skills
An analytical self-starter
Adaptable working hours applicable to the needs of the job and availability to undertake local, UK and international travel in support of design function.
Driving licence and/or access to a car.
Desirable
Experience with document management systems
This job description is not restrictive and may be reviewed, revised or altered to meet the needs of an evolving organization subject to mutual agreement.
To apply, please go to Denroy.getgotjobs.co.uk
Applications forms must be completed and returned by 23rd January 2022 at 1pm.
Please email humanresources@denroy.com if you have any queries.
Denroy Plastics Limited is an Equal Opportunities Employer
---