Product Manager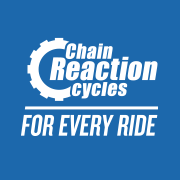 Employer Information
Chain Reaction Cycles
E: jobs@chainreactioncycles.com
T: 028 9334 5507
Trading Brands Product Manager | Belfast or Portsmouth | Full time, Permanent

WiggleCRC is looking to recruit an experienced Product Manager to join the ride in Belfast!
What will you be doing?
The Trading Brands PM is responsible for a number of key brands within the Our Brands portfolio. Trading Brands cover bicycle parts and accessories and account for significant revenue and profit within the business. The range is broad and the portfolio and supply base is large and varied.
You will join the Our Brands Hard Goods Team in Northern Ireland and as a product manager, you will manage a product range end to end – from sourcing, manufacture to sales via Wiggle, CRC, and a growing distribution network.
As the product manager, you will have the opportunity to shape ranges and build brands- you're the key touchpoint and representative for the brands that fall within the area.

Responsibilities:
Drive continuous improvement and development within the Trading Brands ranges.
Identify new opportunities for growth and bring these to market with speed and consideration
Bring the broader team along the journey- present your ranges, rationales, and brand strategies.
Be an ambassador and positive influence within the team promoting and representing the brands appropriately
Negotiate product costs to ensure margin is optimized
Foster strong supplier relationships driving product development within the factories
Work alongside the distribution arm of the business to build a strong dealer network
Work alongside the R&D team to design and develop specific products in-house.
Support and manage all suppliers during design and development stages to ensure accurate, cost-effective sampling procedures.
Support and Manage the Purchase order process to ensure hitting key deadlines
Ensure consistent approach is maintained across ranges from process to product quality, fit and finish.
Ensure all suppliers are compliant with safety and ethical standards
Ensure all product is tested to at least minimum standards and that all product is fit for purpose
Facilitate on-time delivery into the Wiggle warehouses, ensuring that constant communication between Development and Suppliers


Experience:
Minimum 3 years' experience within a Buying role
Asia sourcing/ experience of working with a wide supply base
Managerial and leadership skills to include collaboration, team working within a rigorous but supportive framework
Project management skills
Sports business experience


Why work for us?
We are always looking for talented individuals who are passionate about what they do. We offer some of the most rewarding career opportunities in sports retail, eCommerce, and IT development. Our people are highly valued and thrive in a relaxed culture that encourages innovation and personal development.
What's in it for you?
If working alongside some of the most creative people isn't enough, we offer you:
Excellent career progression opportunities, 25 days annual leave, Staff discount, 5% pension contribution, company sporting events, smart casual dress code, and brilliant company culture.
What's next?
Is this the job for you? If so, we would love to hear from you…

---