Product Specialist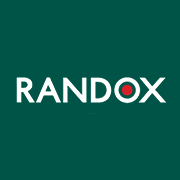 Employer Information
Randox
E: recruitment@randox.com
T: +44 (0) 28 9442 2413
Product Specialist – Clinical/Molecular; West and South India (21I/PSWS)
Randox Laboratories is currently welcoming applications from experienced individuals to join the company's international team in the position of Product Specialist. This pivotal role, based from in India, will involve working close with the sales team, distribution partners and customers to promote the Randox range of molecular products across West and South India.
Primary Responsibilities:
• Contribute to the company's overall growth and profitability of Clinical chemistry/molecular controls and Randox Laboratories Biochip platforms, in particular – Vivalytic and Randox Discovery.
• Customer development, identifying and winning new sites where Acusera/RIQAS & QCMD/Qnostics can be sold.
• Responsible for supporting Sales Reps in generating and converting sales opportunities.
• Responsible for providing excellent specialist customer support.
• Responsible for forecasting of products.
• Conduct customer seminars, presentations and demos throughout the designated region.
• Frequent travel throughout the designated region to conduct visits with the sales team to ensure the sales target is met.
• Meeting deadlines and prioritising work procedures.
Your Profile:
Essential Skills:
• Qualified to degree level in a life science.
• Willingness to travel extensively throughout India.
• Proficiency in all Microsoft applications – Word, Excel and Powerpoint.
• High degree of self-motivation.
Desirable Skills:
​​​​​​​
• Experience in Clinical Chemistry/Molecular testing and familiarity with microbiology lab workflows.
• Strong business acumen.
• Excellent negotiation, communication, and presentation skills.
• Strong analytical skills relating to problem solving.
• Excellent interpersonal skills.
About Randox:
Randox Laboratories is passionate about improving global health and saving lives through the development of innovative and pioneering products. Through our commitment and the skill of our people we have grown to be a world leader in diagnostics for clinical healthcare, toxicology, food security and providing quality solutions to over 145 countries. In order to serve our growing international markets we require high calibre applicants with scientific, engineering, software and broader business skills – including sales, marketing, logistics, finance and many more.
Central to the Randox ethos is our drive to improve healthcare worldwide and every one of our staff plays a vital role in this aim.

---