Production Engineer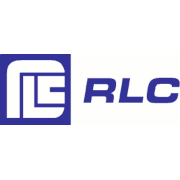 Employer Information
RLC Langford Lodge
E: recruitment@rlc-langford.com
T: +44 (0) 28 94451400
Job Title: Production Engineer
Reports to: Engineering Team Leader
Contract Type: Permanent
Working Hours: 37 hours per week Mon – Thurs 8.00am – 4.30pm Fri: 8.00am – 1.00pm
Department: Engineering
Location: Langford Lodge, Crumlin
Main Purpose of Role:
The core purpose of the Production Engineer will be to be engaged in the support of production on a departmental and company wide basis.
Key Responsibilities and Accountabilities:
Use engineering experience to develop methods of manufacture and provide high quality manufacturing/technical cell support in line with company procedures.
Design and specify new or modified equipment, tooling, fixtures and methods to continually improve processes in line with best practise. Liaising with industry experts as and when required.
Engineering process improvement. Identify, lead implementation of and support continuous improvement projects.
Provide support in the definition, maintenance and optimisation of the process flow for new and existing products/processes and assist in cell layout. Generating standard operating procedures for process control.
Create/maintain BOMs and routings, technical instructions and procedures.
Manage the change control process in the cell including drawing control and specification updates.
Provide technical support/oversight for all treatments processes and effluent treatment plant.
Provide technical support to other departments and functions, e.g. Production, Supply Chain, and Quality, when required.
Assist in the assessment of work packages for all aspects of NPI.
Assist with operator training.
Respond to customer concerns in a professional and timely manner.
Participate in cross-functional activity and assist in the smooth running of the Engineering department.
Support Company and Department objectives.
Any additional tasks or duties deemed necessary to meet the responsibilities of the role.
Experience
At least 4 years' experience in an Engineering / Manufacturing environment with a minimum of 2 years' experience in chemical treatments.
Competent in creating and updating process flows, standard work instructions, reviewing customer specifications and engineering drawings.Experience within the Aerospace Industry or a similarly regulated industry.
Previous experience leading a team within the last 5 years.
Experience of forming partnerships with customers and suppliers.
Experience working on wet treatments line and paint processing.
Experience working with an Effluent Treatments Plant.
Knowledge & Skills
Competent using Microsoft Office software.Working knowledge of current continuous improvement practices.
Good communication skills.
Proactive problem-solving skills.
Highly motivated and enthusiastic.
Team orientated and understanding of process ownership.
Strong communication with the ability to give clear instruction.
Supports others and shows respect and positive regard for the team.
Behaves consistently with clear personal values that complement those of the organisation.
Demonstrates knowledge and skills within the organisation.
Pro-active development of self and others.
Self-starter who shows initiative as well as maintaining collaboration with wider teams.
Lead and collaborate with group/teamwork.
Logical thinker with the ability to complete daily tasks while prioritising other relevant tasks/projects.
Commitment to organisation.
Pay & Benefits
25 days holidays and 8 statutory holidays accrued during first years' service, which can be taken in hours.
Defined contributions pension scheme, starting at 3% employee and 7% company contribution.
Life Assurance Policy, paid at 4 times basic salary from day 1.

Permanent
Closing date: Monday 04 Jul 2022
Salary: £18.64
Apply for job
---