PRODUCTION LEAD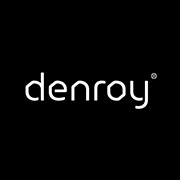 Employer Information
Denroy Plastics Limited
E: humanresources@denroy.com
T: 02891277556
Job Title: Production Lead
Reporting to: General Manager
Location: DenPro
Main function: Overall responsibility for the day-to-day supervision of designated teams to ensure the safe and timely manufacture of products within the budgeted & planned cost, whilst minimizing scrap and defect rates, in full and on time.
The Production Lead will be an exemplar of the core business values and will contribute to the development of the ongoing strategic vision of the Operations Team.
They will support and identify development areas for their team & individuals through the PDR process and ensure mandatory training is completed and monitored to maintain compliance to the business accreditations whilst developing the team with cross training to enhance our abilities of flexibility and adaptability to the wider business needs.
Working hours: 7am – 4pm Monday to Thursday 7am to 12.00 Friday
Roles and Responsibilities will include but not limited to;
Health & Safety
Implement the company's H&S Policy, ensuring safe working conditions and practices within your area
People Management
Monitor and regulate staffing needs to ensure optimum staffing levels are supporting business demands
Set measurable and realistic KPI's, work standards and expectations, where appropriate, in line with company objectives and monitor and communicate their progress against same. Regularly review, revise and re-issue as required. Take corrective action where appropriate.
Ensure structured and planned training and development for self and team to maximize skill levels, flexibility, absence cover etc. Provide timely and constructive feedback on the effectiveness of training and make suggestions for improvements.
Communication
To keep the Senior Manager and other relevant managers, supervisors and departments promptly advised on all relevant matters, problems or requirements.
To produce weekly/monthly reports for the Manager on progress against specific objectives/against your Balanced Scorecard KPIs and agree any corrective actions.
To ensure daily/weekly staff briefings are held, including Safety Alerts, Quality Alerts, and OPL's.
Planning/Co-ordination:
Creating and execute daily, weekly, monthly and annual production schedules
Insure cover for other teams / supervisors during periods of absence, holidays etc. Identify risk to supply / business through labor resource planning.
Resource management
Oversee consumable and equipment stock
Drive process improvements on Overall Equipment Effectiveness (OEE)
by appropriate data analysis
Continuous Improvement
Participate and promote high levels of workplace organisation via 5S activities.
Quality
Work closely with the Quality department to identify recurring quality problems, agree, initiate and monitor relevant corrective actions.
Security
To be a key holder and to ensure buildings are opened, secured and locked up and the alarm set as required.
Essential
Minimum of 3 years recent, relevant supervisory experience gained within a manufacturing environment.
Experience in production scheduling, ERP systems and production monitoring systems
Educated to GCSE level or equivalent with a C grade pass in Math and English.
Experience of managing teams within tight quality and efficiency parameters.
Proficient in the use of MO packages and in particular, Excel.
Strong people management skills.
---