Programme Administrator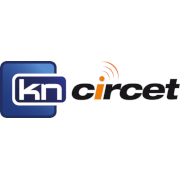 Employer Information
KN Circet
E: recruitment@kncircet.ie
T: +353 (1) 457 5000
The Support Administrator is responsible for providing the support teams with the information required to plan a realistic schedule of works.
This role is key to ensuring that we go about our business in a smooth and predictable fashion, confident in knowing what work we need to do today; tomorrow; and in the future.
​​​​​​​Key Duties:

The Support Administrator will undertake the following duties at the core of their role, though this list is not exhaustive:
Liaise with the delivery team on the day of works to facilitate completion
Make regular check-in calls with on-site teams to ensure that the job information is up to date and any early warnings are recorded.
Work to resolve on-day issues with the delivery teams and where required defer back to the client for DFE authorisation, or re-issue of work pack.
Make time critical decisions to minimise delivery fallout due to on-day/short notice limitations or issues which arise
Update internal and Client Systems to ensure that the latest job information is visible to clients and internal staff
Undertaking any other duties as reasonably required including travel as necessary.
These duties pertain to the programme to which they are aligned
Key Relationships
The Performance Administrator will work with an important set of stakeholders in the undertaking of their duties. These include:
Production Planner – for the development of the production plan, ensuring production data is fit, understood and able to be utilised by these colleagues to build credible forecasts and plans for the business
Contracts and Project Managers – for ad hoc reporting and insight, helping these colleagues understand their work, make informed decisions, and taking plan feedback
Works Coordinators – for ad hoc reporting and insight, helping these colleagues build better schedules and taking plan feedback
Finance and commercial – for the alignment of production data
External advisors who support the function.
Key Skills
The Performance Administrator should have the following skills and experiences:
Strong analytical and data skills
Experience in data management
Experience in continuous improvement, able to take feedback and progress improvements and new ways of working
Ability to make informed decisions and communicate these to others
Ability to communicate effectively, both verbally and in writing
Be a team player.
Key Competencies
Team working
Planning, prioritising and organising skills
Influencing, negotiation and interpersonal communication
Self-assertion and personal impact
Problem solving
Continuous improvement.
---