Programme Facilitator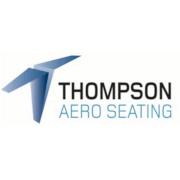 Employer Information
Thompson Aero Seating Limited
E: careers@thompsonaero.com
T: +44 (0) 28 3833 4000
Continuing with our vision for growth and expansion, Thompson Aero Seating are hiring a Programme Facilitator to join our growing team. In this newly created role, the successful candidate will be required to manage programmes in production phase through to delivery to customers, working alongside operations, aftermarket, engineering and other business functions as required.

Our vision is to connect the world through an exceptional flying experience. Our products are unique and bespoke to each customer, join our specialist Programme Management team and be part of the best of advanced manufacturing in Northern Ireland, as we work towards our goal of being number one globally.
The successful candidate will:
Oversee the daily management of programme deliverables to successfully deliver the product within time, quality and cost constraints to support agreed delivery schedule
Liaise with the relevant production team lead, attend daily operations meetings, to receive up to date status of current production builds, including any programme risks.
Identify and mitigate programme level risks and issues and escalate where necessary
Participate in continuous improvement within Programmes function
Generate daily/weekly status reports and support customer calls
Oversee general Programme Management administrative tasks to support the delivery of the programmes
Oversee the daily review and update of TAS Connect, to ensure all dates are valid and correct and escalate any discrepancies as required
Generate change proposals (CCP's) and managing change within the programme
Reward
It's an exciting time to join our business as we implement our 5-year growth plan. In addition to an exciting career with our global organisation, you can expect a lucrative salary, pension, generous 33 days holiday entitlement, and continuing opportunities. In September alone we completed over 1700 working hours of staff training and are committed to supporting the ongoing development of all our colleagues.
Requirements
The ideal candidate will have a minimum of 2 years relevant project management or programme facilitation experience preferably within a manufacturing environment. The successful candidate will also have excellent communication and IT skills, the ability to successfully multi-task and work to tight deadlines and targets.
Click "apply" or contact our HR team; careers@thompsonaero.com to hear more about the position.
We currently employ around 500 staff and we are offering excellent opportunities for those seeking a fulfilling career.
We reserve the right to enhance criteria on shortlisting.
This position is not eligible for VISA Sponsorship

---