Programme Manager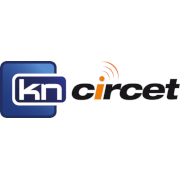 Employer Information
KN Circet
E: recruitment@kncircet.ie
T: +353 (1) 457 5000
KN Circet are seeking to recruit a Programme Manager to assist in the delivery of our utility projects.

The Programme Manager will be responsible for ensuring the successful delivery of targeted programmes to client required by dates, KPIs, and Service Level Agreements.
Duties of the Programme Manager include:
Management of Programmes
Delivery of RBD and KPIs for work programmes.
The co-ordination of resources with the project team, ensuring delivery to client requirements.
Managing Build updates for the completion and submission of key client reports.
Point of Contract for the Client with regards to delivery for targeted programmes.
The maximising of productivity, whilst maintaining adherence to company procedures, including administration of all paperwork and liaison with clients.
To enhance the company's reputation by providing outstanding customer service.
Prepare reports for the client to review current and future performance on site in relation to the agreed service level agreements.
To Identify any working constraints that could provide an obstacle achieving objectives and highlight with the client and Management team.
To build and maintain a working relationship with the client and within KNNS.
Liaise with the Operations team to communicate programme goals, jeopardies, and workflow.
Skills & Experience required:
The successful candidate will have:
A minimum of 3 years' experience in Contract Support.
Proven track record of delivery to a client's requirements.
Proficient with Microsoft Office and PowerPoint,
Customer and Delivery focused.
A good understanding of managing Risk, Assumptions, Issues, Dependencies and Escalations
A good understanding of project governance and control
Knowledge of Telecoms and fibre optic build is advantageous.
---