Programme Manager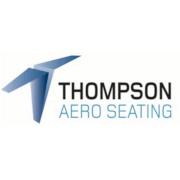 Employer Information
Thompson Aero Seating Limited
E: careers@thompsonaero.com
T: +44 (0) 28 3833 4000
Continuing with our vision for growth and expansion, Thompson Aero Seating are hiring a Programme Manager to join our growing team. This leadership role will oversee the responsibility of maintaining programme performance and adherence to the company's contractual obligations in respect to delivery, quality, cost and weight criteria.

Our vision is to connect the world through an exceptional flying experience. Our products are unique and bespoke to each customer, join our Programme Management team and be part of the best of advanced manufacturing in Northern Ireland, as we work towards our goal of being number one globally.
The successful candidate will:
​​​​​​​Act as first point of contact for customer communications and Thompson Aero Seating
Be responsible for maintaining the overall program plan to support of agreed contractual due dates
Be responsible for program documentation
Be responsible for managing an Integrated project team (IPT) to achieve project results
Responsible for overall program performance.
Reward
It's an exciting time to join our business as we implement our 5-year growth plan. In addition to an exciting career with our global organisation, you can expect a lucrative salary, pension, generous 33 days holiday entitlement, and continuing opportunities. In September alone we completed over 1700 working hours of staff training and are committed to supporting the ongoing development of all our colleagues.
Requirements
The ideal candidate will hold a degree in Engineering, Science, Business or a related field and have relevant Project Management or equivalent experience as well as experience in managing project profit and loss.
Click "apply" or contact our HR team; careers@thompsonaero.com to hear more about the position.
We currently employ around 500 staff and we are offering excellent opportunities for those seeking a fulfilling career.
Thompson Aero Seating Ltd. reserves the right to enhance criteria for shortlisting purposes. Applicants should demonstrate how they meet the requirements outlined.
Thompson Aero Seating is an equal opportunities employer
This position is not eligible for VISA Sponsorship
---