Programme Team Lead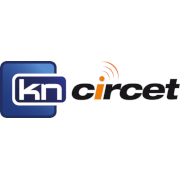 Employer Information
KN Circet
E: recruitment@kncircet.ie
T: +353 (1) 457 5000
Circet are looking for a Programme Team lead to support their back office functions.
Your will report directly to the Programme Manager, while leading an expanding team of Works Coordinators on their daily duties. Delivering the programme in line with client requirements and ensuring strict local authority permit restrictions are met for all activities.
Using your investigative problem solving skills, you will make the right judgement that drives customer success for estimate delivery on the day. You will encourage good working behaviours and apply lessons learnt to improve outcomes and guide the team with their set tasks and new ways of working.
You'll need to articulate your knowledge and expertise to our workforce in a way that helps them understand the importance and priority of the job for our customers. You will be able to directly influence the service we provide our work force and our customers.
Responsibilities:​​​​​​​
Enhancing the company's reputation by providing outstanding customer service and quality build.
Support the Programme manager by using your expertise and overarching view of the team to keep stakeholders informed on progress/jeopardies.
Lead the team of Works coordinators, evenly distributing the work load to ensure effective productivity for resource,
By monitoring the schedule of work on the day in real-time using Circet's systems (AFS, MIS) to maximise our operations ability to deliver customer commitments.
Managing the successful coordination and implementation of work orders, ensuring they are delivered within the agreed timescales, in line with the operational requirements.
Jeopardy managing constraints through to resolution, working closely with FLM OTL to ensure most effective use of resources.
Manage the job flow process from start to finish,(Nr2's, Permits,St,P4's,jobs assigned, DFE's, completions etc.) Keeping accurate logs and updates on existing trackers
Having an effective reporting system in place to meet daily, weekly, monthly, quarterly, annual or ad hoc reporting as required
Responsible for the accurate update of work orders through to completion on MIS (Management information System)to ensure fluid invoicing & reducing overall WIP
Maintaining Quality across, NR2's, Permits, synthetics, DFE's, MIS, AFS by carrying out regular quality audits.
Manage collaboration between back office and FLM's ensuring consistent communication and updates.
Requirements:
IT literate with MS packages
Proven track record for delivering results to tight timescales
Positive approach to problem solving
Strong desire to continually improve performance
Ability to work as part of a team and independently
Openreach network experience
Planning and scheduling experience
Skills:
Problem solving skills and think independently about solutions to problems
Able to make quick decisions based on factual information presented by our systems
Supports the Programme manager to drive forward the targeted objectives of the team
Ensuring Circet achieves min services levels with the work areas being set up optimally which field stakeholders will confirm.
Committed to keeping Circet field teams accurately and proactively informed.
Use the correct working practices as detailed in training courses, process documents and job instructions.
Lead and support your team, drive the team's performance to reach the collective goals
---