Project Manager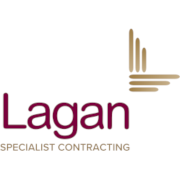 Employer Information
Lagan Specialist Contracting Group
E: recruitment@laganscg.com
T: 028 9045 5531
Company: Charles Brand Ltd
Job Type: Full-time – Permanent
Line Manager: Director
Location: Northern Ireland
Role Overview
An excellent opportunity has arisen for a Project Manager to join Charles Brand to be based in NI. This role holder will be responsible for the overall management of the projects to ensure the safe and efficient delivery of the Projects and lead the team within Charles Brand values and guidelines, while adding value and development to the Business.
What you'll do
The following reflect the main tasks associated with your position and are not intended to be exclusive or exhaustive:

Lead construction of the project to ensure the project is adequately resourced and successfully delivered to scope, cost and quality.
Ensure that project imperatives and stakeholder interfaces are clearly communicated and understood throughout the project and to others, as appropriate
Provide direction, motivation and leadership to both internal staff on site and external consultants or supply chain partners engaged in providing support activities to the project.
Responsible for all safety, health, environment and quality matters including driving excellence and championing continuous improvement
Ensure project complies with Charles Brand's procedures including delegated levels of authority
Lead, review and challenge project budgets and forecast to ensure a consistent, challenging but deliverable approach is adopted
Lead Delivery of the project, demonstrating a thorough understanding of associated processes and technology
Deploy appropriate and competent resources to all project management activity
Actively seek out, drive and promote service excellence, best practice and continuous improvement initiatives
Review and approve project management plans, health and safety plans, environmental work package plans
Promote a collaborative environment within the project team, considering Charles Brand Staff, Client and Suppliers.
Promotes the identity and image of the company at all times
Manage the Project and team to implement effective planning, problem-solving and decision making
Demonstrate clear and visible leadership, with capacity to absorb responsibility and accountability whilst providing sensitive direction to others
Remain effective when the situation is unclear, complicated or pressurised
For a full job description, please download from the job related documents.
To apply for this post please email a copy of your CV to Nicola.cawley@laganscg.com
We wish you every success in your application.
The closing date for completed applications is Friday 6th August at 12 Noon
---