Project Manager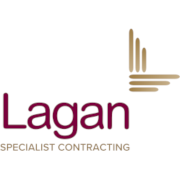 Employer Information
Lagan Specialist Contracting Group
E: recruitment@laganscg.com
T: 028 9045 5531
Company Overview
Lagan Airport Maintenance Ltd (LAML) is part of the Lagan Specialist Contracting Group (£200m turnover business) providing specialist contracting services across the globe. From bespoke civil engineering and M&E projects to plant hire and complex airport projects.
LAML specialise in restoring, maintaining and repairing paved surfaces. Our teams are experienced working in operationally sensitive areas such as ports and airports. Additionally, we provide out services to new installations across all forms of infrastructure.
Role Overview
An excellent opportunity has arisen for a Project Manager to join LAML to deliver the business growth plans. The successful candidate will be responsible for the overall management of the projects to ensure the safe and efficient delivery of the Projects and guide the team within LAML values and guidelines, while adding value and development to the Business.
What you'll do
Oversee construction of the project to ensure the project is adequately resourced and successfully delivered to scope, cost and quality.
Ensure that project imperatives and stakeholder interfaces are clearly communicated and understood throughout the project and to others, as appropriate
Provide direction, motivation and guidance to both internal staff on site and external consultants or supply chain partners engaged in providing support activities to the project.
Responsible for all safety, health, environment and quality matters including driving excellence and championing continuous improvement
Ensure the project complies with LAML's procedures
Lead and review project budgets and forecast to ensure a consistent but deliverable approach is adopted
Completion of the project, demonstrating a thorough understanding of associated processes and technology
Deploy appropriate resources to all project management activity
Actively seek out, drive and promote service excellence, best practice and continuous improvement initiatives
Review and approve project management plans, health and safety plans, environmental work package plans
Promote a collaborative environment within the project team, considering Staff, Client and Suppliers.
Promotes the identity and image of the company at all times
Manage the Project and team to implement effective planning, problem-solving and resolutions
Demonstrate clear and visible leadership, with capacity to absorb responsibility and accountability whilst providing sensitive direction to others
Remain effective when the situation is unclear, complicated or pressurised
For further details about the role, including essential and desirable criteria, please see job description.
LAGAN AVIATION & INFRASTRUCTURE AND THE LAGAN SPECIALIST CONTRACTING GROUP ARE AN EQUAL OPPORTUNITES EMPLOYER – We will not discriminate against anyone on the grounds of Sex, Pregnancy or maternity, Gender reassignment, Marital or Civil Partnership status, Religious or other similar philosophical belief, Political Opinion, Racial group, Sexual orientation, Disability or Age.
---