Project Worker – Family Links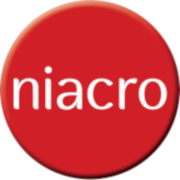 Employer Information
Niacro
E: admin@niacro.co.uk
T: 028 9032 0157
The Project Worker will:
Work within prisons to offer support to prisoners and their families.
Support and liaise with families, prison service and external stakeholders to develop and maintain family relationships.
Working alongside the families, children offering practical, emotional and social support.
The principal services currently being delivered within these areas of work are:
Family Links provides practical, emotional and social support (as well as sign posting) to families affected by imprisonment. Our work varies from information giving to more intensive support at what can be a lonely and difficult time for family members, particularly children. As such Family Links adopts a three-tiered approach:
Family Links: Information, advice and support to partners and relatives.
Family Links Children: advice and support to children and young people, giving them the opportunity to talk about the impact of the imprisonment in an age-appropriate manner.
Scope: funded separately (by BBC Children in Need), this is a 'step up' service for children and young people who require more intensive support, providing one to one support for up to six months in recognition of the often complex and specific needs of the children and younger siblings of people in prison.
Permanent
Closing date: Friday 28 Jan 2022
Salary: £25481
Apply for job
---