Project Worker – Pathways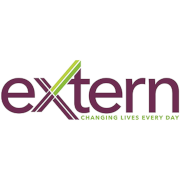 Employer Information
Extern
E: jobs@extern.org
T: +44 (0)28 9084 0555
Transform Lives with Extern
Join us and use your skills to make a real difference
Every day Extern transforms lives as the leading social justice charity across the island of Ireland. Operating since 1978, we believe another chance can change lives.
Each year we support more than 20,000 individuals and families. We currently employ more than 600 compassionate and dedicated staff. In addition to excellent terms and conditions, we offer an extensive training and development programme. Due to continuing growth, we are now seeking to add to our team. Are you passionate about your profession and willing to use your knowledge, experience, dedication and talent to help us achieve our Mission of Transforming Lives, Transforming Society? Then we would love to hear from you.
Project Worker – Pathways (NI1789/06/21)
Salary: Grade 4 Single salary point £18,518 per annum
Location: Belfast
Hours: 40 standard hours (including breaks)
Contract Status: Continuous subject to funding (current funding secured to 30th June 2022)
In addition, EXTERN can offer the following benefits:
26 days annual leave pro rata per annum, increasing to 28 days after 3 years' service and to 32 days after 5 years' service
11 statutory holidays pro rata per annum
Generous pension employer contribution
Closing date and time for completed applications: Thursday 24th June @ 12 noon.
---