Quality and As-Built Auditor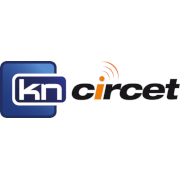 Employer Information
KN Circet
E: recruitment@kncircet.ie
T: +353 (1) 457 5000
On the back of an ever-increasing workload, Circet UK are looking for a Quality and As- Built Auditor, with training provided. Reporting to the project manager/ OTL, this role has a geographical area across N. Ireland for the Circet Utility Operations and will provide governance across:
Adherence to Quality and technical/product standards
Compliance with legislation, Health and Safety Executive Guidelines (HSG47), New Roads Street Works Act (NRSWA) practices, Technical/Product specification, Training and Accreditation
Deliver a 'Right First Time' Product, exceeding customer expectations.
Your role as Quality and As built auditor is a pivotal role for the successful operations of the Utilities Operations and will ensure KN are operating at the highest standards across all key metrics.
This role presents a fantastic opportunity for someone to get involved in the telecoms industry with multiple opportunities for career advancement.
Quality is the totality of actions/activities required to deliver a quality product to our clients, customers and KN in a safe environment.
Knowledge Requirements:
Proven experience of working within a project life cycle
A good understanding and practical experience in managing Risk, Assumptions, Issues, Dependencies and Escalations
A good understanding of project governance and control
A knowledge and understanding of Microsoft Office
CSR desirable
Openreach/ PIA accreditations desirable- Training will be provided
ARC GIS experience desirable
Experience of working to deadlines
A keen interest in the telecoms industry
Responsibilities:
Daily review of works completed in the field ensuring that works are completed to specification/ PIA standards
Liaising with the operations team so that defects are identified and rectified in a timely manner​​​​​​​
Manage and undertake daily quality audits and root cause analysis studies.
Implement Quality Improvement Initiatives to achieve 'Right First Time'.
Adhere to HSEQT, and customer service expectations.
Develop and implement auditing schedules based on thorough research with the Operations Managers.
Analyse operational practice, periodic reports, databases, records and other forms of documentation to ensure compliance is established within the company.
Act as support for external auditing through client liaison
Brief management on auditing findings, improvement initiatives and reports.
Collaborate with management to improve internal control mechanisms as needed.
Accept ownership of new auditing initiatives and enhance the Operational reputation and effectiveness.
Continuous Improvement:
As we are operating in an ever-changing environment it is essential, we maintain our place within the industry and as Quality Compliance Manager you will need to fully understand and champion these changes.
Your input of new ideas and innovations will be an essential part of your role.
Challenge is not something we are afraid of and we always aim to set the bar higher you must be highly self-motivated and always be willing to learn.
Continuous training and support will be offered
Future opportunities for career progression
---