Quality Assurance Officer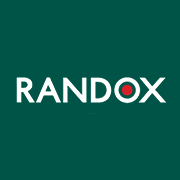 Employer Information
Randox
E: recruitment@randox.com
T: +44 (0) 28 9442 2413
Quality Assurance Officer – (Job Ref: 22/QAOF)
We require highly motivated and enthusiastic Quality Assurance Officer to work within our manufacturing department. We are looking for applicants from graduate level to those with extensive experience across a variety of fields. The position will be based in at our site in Dungloe, County Donegal.

The Role:
• Ensuring compliance with National and International quality regulations and harmonized standards.
• Data trending of non-conformances.
• Supporting risk management activities.
• Assisting with the performance of supplier trending and coordinating follow up on any supplier corrective action requests.
• Review of the corrective and preventative action program (NCP database).
• Attendance at Design Technical Reviews.
• Promotion of quality awareness.
• Validation activities.
• Attendance at Materials Review Board.
• Ensuring departmental members are working safely in accordance with company health and safety regulations.
• Conducting health and safety assessments.
• Adherence to company Positive work Environmental Policies, health and safety procedures, and the maintenance of a safe working environment.
The Candidate:
The successful candidate must possess the following:
Essential:
• Be qualified to at least degree standard or possess relevant experience.
• At least one years' experience of GMP, GLP, ISO9001:2000 or ISO13485:2003.
• Computer literate,
Desirable:
• Experience within the diagnostics sector.
• Audit experience/qualifications.
• Knowledge of relevant directives and standards.
​​​​​​​
About Randox:
Randox is a world leader in in-vitro diagnostics supplying a range of innovative laboratory instruments and tests to a wide range of customers across the globe. High value is placed in research and development to continuously improve existing and develop innovative new products. This has allowed us to continuously grow and expand globally.
Founded in 1982, Randox is a family-owned company that has created over 1000 jobs worldwide. We play a pioneering role in laboratory medicine. Working for Randox you not only have the opportunity to work with our cutting-edge new technologies, but you will also contribute to improving health care overall.
Randox Laboratories Limited is an Equal Opportunities Employer.

---