Quality & Compliance Manager North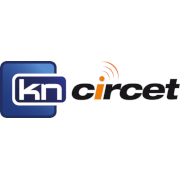 Employer Information
KN Circet
E: recruitment@kncircet.ie
T: +353 (1) 457 5000
On the back of an ever-increasing workload, Circet Northern Ireland are looking for a Quality and Compliance Manager with experience of build practices on the Openreach network.
As Compliance Manager, you will have a thorough understanding of building, commissioning and testing of the network. You will have extensive knowledge of all Openreach technical aspects of outside plant, such as Fibre Cable, Connectivity Products, Blown Fibre and associated build practices such as cabling, splicing, civils and testing.
You will perform a range of duties including evaluating all current and new compliance regulations, reviewing KN Circet's company processes and leading training sessions. The successful candidate will be an excellent communicator, with in-depth knowledge of the latest industry procedures and regulations.
Responsibilities:
Ensure Circet's compliance with specified Engineering Principles and related contractual commitments.
Periodically conduct audits and reviews to ensure execution of compliance standards.
Support KN Circet's Quality Assurance Engineers in developing the auditing system to align Audit forms.
Maintain record of compliance assessments and notify the senior management team of conditions that do not meet set standards and engineering principles.
Play a key role in making the technical team aware of rules related to engineering principles.
Look into the defect / trend analysis and identify root cause of issues relating to defects.
Create and distribute documents that educate others on how to improve on compliance.
Field support responsibility including checking and validating queries and reviewing these issues with the relevant stakeholders at Openreach.
Support in plan and build standards creation.
Improve street works performance and reduce avoidable street works charges.
Produce and analyse progress reports, updated costs and forecasts in relation to defects – P&L responsibility will also form part of your role.
Skills & Experience required:
Excellent organisational and communication skills.
Previous experience working on the Openreach Network is necessary.
Naturally collaborative, able to build relationships with key client and supply chain contacts.
Experienced leader with proven track record in leading a multi-functional team.
Proven ability to deliver against operational targets.
Commercially aware and engaged.
Good working knowledge of Microsoft Word, Excel and Powerpoint.
Health & Safety Obligations:
Fully understand and implement the company safety policy and procedures.
Ensure that the programmes for the contracts are successfully delivered in a Safe, Quality and On Time Manner.
Ensure that a 'Right First Time' culture is adopted and developed throughout the business.
Drive compliance to any regulatory measures that may apply to the works and operations that KN undertake.
Ensure that all contracts achieve turnover and profitability by maximising efficiency and minimising cost of failure.
Manage Client relationships within the client organisations across all areas.
Sponsor new ways of working which would improve delivery and service then support any activities being undertaken to implement change.
---