Quality Control Analyst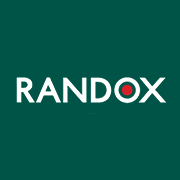 Employer Information
Randox
E: recruitment@randox.com
T: +44 (0) 28 9442 2413
Quality Control Analyst (Job Ref: 21N/QCDM)
We require highly motivated and enthusiastic analyst to work within our Biochip manufacturing department. We are looking for applicants from graduate level to those with extensive experience across a variety of fields. The position will be based in Crumlin, Northern Ireland.

The Role:
• All roles involved in the Quality Control Testing of Biochip Array products
• The performance of various analytical procedures.
• The following of quality control procedures in accordance with QC Test Instruction Sheets.
• The operation, calibration and basic maintenance of Evidence family analysers and other analytical equipment.
• The processing of data and analysis of component results in adherence with specific criteria
• The accurate completion and maintenance of quality control records.
• The troubleshooting of day-to-day quality issues
• The preparation of Certificates of Analysis.
• Alerting QC Team Leader / Supervisor to any problems in the QC of products and analysers
The Candidate:
The successful candidate must possess the following:
Essential:
• Be qualified to at least degree standard in Biochemistry, Chemistry, Immunology or a Life Science.
• Possess excellent communication skills (Both written and oral).
• Possess initiative and the ability to work as part of a team.
• Be computer literate.
• Have excellent time management and organisational skills.
Desirable:
​​​​​​​
• Analytical experience.
About Randox:
Randox is a world leader in in-vitro diagnostics supplying a range of innovative laboratory instruments and tests to a wide range of customers across the globe. High value is placed in research and development to continuously improve existing and develop innovative new products. This has allowed us to continuously grow and expand globally.
Founded in 1982, Randox is a family-owned company that has created over 1000 jobs worldwide. We play a pioneering role in laboratory medicine. Working for Randox you not only have the opportunity to work with our cutting-edge new technologies, but you will also contribute to improving health care overall.
Randox Laboratories Limited is an Equal Opportunities Employer

---