Quality Engineer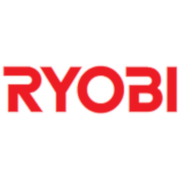 Employer Information
Ryobi
E: recruitment@ryobi.co.uk
T: +44 (0) 28 9335 1043
The Company:
Ryobi Aluminium Casting (UK) Ltd is an innovative, world class supplier of high quality, technically complex automotive components.
Based in Carrickfergus, Ryobi Aluminium Casting (UK) Ltd is a proud member of the Ryobi Group. With the help of our Japanese parent company we can bring the latest technological advances to our European Customers.
PRINCIPAL DUTIES:
Ensure that all products and processes achieve the desired quality, safety, efficiency and reliability levels
External and internal defect review, analysis, reporting and improvement
Lead reject reduction both internal / external to achieve business targets by coordinating improvement actions and target completion dates with cross functional teams
Lead and develop improvement plans to reduce non-conforming (NCMR) product within production to achieve business targets
Perform routine internal quality audits to ensure process adherence to control plans and lead close out of all non-conformances
Control and manage 3rd party reworks at customers, with goal of leading and eliminating the defect at source (RAC UK) within shortest possible timeframe and agreeing lowest cost per part for the rework
Maintain customer relationship via ongoing liaison, support and complaint resolution
Facilitate timely response to open customer issues, ensure internal and external documentation is produced and maintained in response
Perform follow up work on corrective actions, including documentation of corrective procedures
Support continuous improvement activities e.g. 8D reviews, corrective action plans, Kaizen events
Provide technical and problem solving advice regarding materials and production systems
Supplier/sub-contractor management (certification, audits, performance management)
Works closely with QA team and internal customers to maintain ISO compliance standards
Preparation of inspection plans, quality standards and creation of CMM programs
Statistical analysis of product characteristics
Keep management informed of customer / subcontractor requirements and expectations
Support new product launches, including preparation of PPAP documentation
Please see job description for more
Essential Criteria:
Third level qualification in an engineering/ technical discipline (Candidates with a lesser qualification, significant relevant experience and a demonstrated commitment to personal development will also be considered )
IT literate, and proficient in the use of MS Excel
Experience in the application of problem solving techniques
Experience within a manufacturing and/or customer-facing environment
Excellent analytical and problem solving skills
Excellent communication skills, both oral and written
Excellent presentation and negotiation skills
Ability to manage multiple tasks simultaneously whilst maintaining a high level of accuracy
Ability to work effectively on own initiative and effectively contribute within a team environment
Ability to see activities through to completion
Desirable Criteria:
Knowledge of quality management systems
Knowledge of PFMEA, control plans and measurement system analysis
Experience of statistical process control
Experience of automotive manufacturing processes
Second European language
Company Benefits:
Generous employer pension contributions
A health cash plan
Discount scheme
Life assurance
Service-related holidays
Employee assistance programme
Free car parking
Learning and Development opportunities and support
Service awards
Shortlisting – 6th December 2023
Interviews – 11th December 2023
​​​​​​​If you have previously applied for this role in the last 6 months, we will not be considering your application at this time.
---