Quality Engineer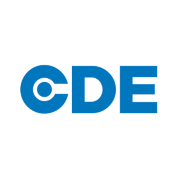 Employer Information
CDE
E: recruitment@cdeglobal.com
T: +44 28 8676 7900
CDE Global is now seeking to appoint a Quality Engineer to join the team. Reporting directly to the Quality Manager. The position is based in Monkstown, Northern Ireland.

Job Purpose
Maintains supplier quality standards by assessing suppliers, their performance, assessing supplied material at goods inwards (Incoming Quality Auditing – IQA), in process Quality in production (In Process Validation – IPV), finished products (Pre Delivery Inspection – PDI).
This role will maintain the CDE Internal Audit Programme (ISO9001), assist in carrying out quality audits to the audit schedule, identifying issues as part of an informative audit report. Assist in maintaining an audit actions tracker and ensuring these are closed out in a timely manner.
This job description is not exhaustive as other duties may be required to fulfil the requirements of the role.

---