Quality Team Leader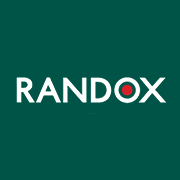 Employer Information
Randox
E: recruitment@randox.com
T: +44 (0) 28 9442 2413
Quality Team Leader 21N/NFQC
Randox requires a highly motivated, independent and proactive Quality Team Leader to join our innovative international company in a growing industry that can provide career security and genuine advancement opportunities for those who show potential.
This position will be based within our Laboratory in Randox Science Park, Co. Antrim.
Job Duties:
• Act as chair for the Quality discussion in the management meetings during Randox Health Manager absence.
• Supervision of quality staff and allocation of duties and ensuring that all staff are performing optimally according to their level.
• Assist in the training and development of quality staff and conduct regular training reviews and appraisals.
• Assist in management of non-conforming work, identified and ensure that NCP's are progressed in line with documented procedures.
• To participate in Quality Audits taking lead as a fully trained and competent internal auditor for ISO17025 audits.
• Participate in external audits, taking lead in QMS review in absence of Randox Quality Manager.
• Assist in writing new SOP's and Work Instructions within the department.
• Assist in the monitoring customer queries and trending of outcome of query.
• Attending department Quality and Technical Review meetings, taking minutes and keeping notes.
• Assist in the management of trending of opening and close out of NCP's, Quality incidents and CAPAs.
• Management of Randox Health Risk Assessments.
The successful applicants must meet the following criteria:
Essential:
• Qualified to degree level in Biomedical Sciences, Biochemistry, Immunology or a Life Science.
• Knowledge of a variety of software packages.
• Computer literate.
• Demonstrate excellent attention to detail.
• Demonstrate excellent leadership qualities.
Desirable:
• Experience of working in the healthcare sector.
• Experience in ISO Internal Auditing.
• Experience in Quality Management systems.
• Strong troubleshooting skills.
About Randox:
Randox Laboratories is passionate about improving global health and saving lives through the development of innovative and pioneering products. Through our commitment and the skill of our people we have grown to be a world leader in diagnostics for clinical healthcare, toxicology, food security and providing quality solutions to over 145 countries. In order to serve our growing international markets we require high calibre applicants with scientific, engineering, software and broader business skills – including sales, marketing, logistics, finance and many more.
How to apply:
Randox Laboratories Limited is an Equal Opportunities Employer
---