Receptionist/Personal Coordinator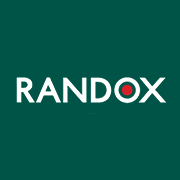 Employer Information
Randox
E: recruitment@randox.com
T: +44 (0) 28 9442 2413
Receptionist/Personal Coordinator (Job Ref: 21N/PCHL)
Due to continual expansion, Randox Health is currently seeking to recruit a number of Administrators. The successful candidates will be based in Northern Ireland at our Holywood and Crumlin Randox Health Clinics.
At Randox Health we are advocates of multi-disciplinary roles and up skilling our employees for career progression. As such, the successful candidate should be willing to cross train in Phlebotomy and/or Sample Processing, with the aim of carrying out this role in conjunction with their duties as a Personal Coordinator. No previous experience or qualifications are required for these additional duties and as such will be trained and supported internally.
The Role:
• Act as first point of contact for Randox Health clients and stakeholders
• Provide continuity of care by co-ordinating all client appointments and ensuring results are available for scheduled appointments
• Operation of the company Patient Information System accurately updating correspondence, client details, appointments, bookings and sales
• Ensure that all payments are received and follow up on non-payments
• Perform Reception duties in a professional and courteous manner
• Complete relevant financial reports (e.g. daily revenue, KPIs)
• To confidently promote Randox Health packages with an in-depth knowledge of tests, appointment preparations and promotions.
The Successful Applicant:
• Client facing with excellent communication skills and high level of customer service
• Professional and helpful demeanour (telephone, email and face to face)
• Ability to prioritise a busy workload in a logical fashion
• Experience of invoicing and financial processing
• Ability to work on own initiative and to foster a team working environment.
• Proficient level of IT literacy
• Attend functions/events and provide cover in other clinics/offsites if required
About Randox Health
​​​​​​​
Randox Health is a unique collaboration of scientific innovation and medical application, specialising in personalised and preventive health programmes. As global specialists in clinical diagnostics, Randox Health offers direct access to a portfolio of hundreds of biomarker tests, proteomics and genomics measurements. This fusion of scientific intelligence and clinical acumen enables earlier diagnosis and treatment of current health problems, potential prevention of future health problems and allows individuals to take control of their health and improve their overall wellbeing.
Tailored to the needs of each person, results are discussed; treatment and lifestyle options explored, and continued care provided. Delivered directly to the public in a private setting to allow individuals to avail of biomarker blood testing to track and improve their wellbeing.
Randox Health is an Equal Opportunities Employer.

---