Regional Account Manager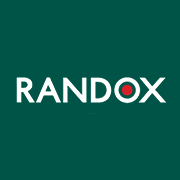 Employer Information
Randox
E: recruitment@randox.com
T: +44 (0) 28 9442 2413
21I/RAMH – Regional Sales Executive – Hyderabad
Randox Toxicology is currently seeking a motivated and target driven individual in the position of Sales Executive to join its dynamic and growing team. Located in Hyderabad the successful applicant will travel throughout the region meeting with customers and promoting a highly innovative product portfolio.
The successful applicant will be joining a hugely successful team and will have genuine opportunities to develop and progress their career within the organisation.
The Role
• Meeting and exceeding established sales targets in terms of revenue and quantity of product for the designated territory.
• Direct sales of all Randox Toxicology products within the assigned territory.
• Calling on labs, hospitals, and toxicology sites in the territory.
• The promotion of the full range of Randox Toxicology products and services.
• The preparation of quotations and the organising of analyser demo's
• The troubleshooting or relaying of customer queries to the technical support department.
• The development and maintenance of sound product knowledge.
• The planning, organising, and attending of trade shows, scientific meetings, seminars, and exhibitions.
• Adherence to company Positive work environment policies, health & safety procedures, and the maintenance of a safe working environment.
The Candidate
• A Bachelor's degree or higher in a Biochemistry, Chemistry, Life Science or Business-related discipline
• Willingness to travel regularly and extensively – 60% of the time
• A positive attitude with the drive and work ethic to meet targets
• Eager attitude to learn about new, exciting products on the market
• The drive and ability to work on their own initiative as well as part of a team
• Excellent communication and presentation skills
• Excellent time management and organisational skills
• Valid driving licence
About Randox:
Randox Toxicology Ltd is an associate of Randox Laboratories who have 30 years' experience in the diagnostic market and a devoted Research and Development team.
Randox Toxicology Ltd is a dedicated company responsible for the manufacture and distribution of high-quality solutions for drug screening in forensic and clinical toxicology. We currently provide toxicology solutions in a range of test settings including, clinical and forensic toxicology laboratories, crime laboratories, sports testing, workplace drugs testing and coroner's offices.
Randox Ltd is an equal opportunities employer.

---