Relief Worker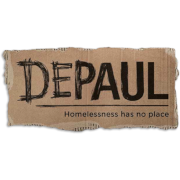 Employer Information
Depaul
E: depaul@depaulcharity.net
T: DePaul ROI Office 00353 1543 7111/ NI Office 02890 647755
Depaul wishes to recruit to the following role:
Relief Worker
Across all Dublin Services
€14.64/hour
"As and When Required" basis – required to be available to cover shifts across a 24/7 rota (includes waking night shifts)
This role offers a fantastic opportunity to provide support to our organisation's central services team in Dublin. Depaul is a values-led organisation working with a number of services throughout Dublin and Belfast. This role will report directly to the Local Management Team and will be responsible for providing an efficient and high quality service at any one of our projects working alongside a fully trained staff team to provide supported accommodation, food and shelter to residents. Because of the transient nature of the role, relief workers will be required to think on their feet and to adapt to new situations quickly. This is an exciting opportunity to join a diverse team of talented individuals.

---