Research and Technology Project Engineer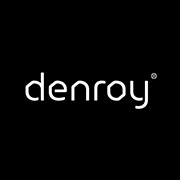 Employer Information
Denroy Plastics Limited
E: humanresources@denroy.com
T: 02891277556
Working hours: 37.5 hrs a week
Positions available: 1
Reporting to: R&D Co-ordinator
Site location: Denroy Plastics Ltd, 9 – 11 Balloo Drive
Department: Technical

Purpose

Play an active role in the R&T department enabling technical execution and delivery of Research and Technology projects focused on the development of plastics and composites.
Principal Accountabilities
Contribute to the development of project scopes, plans, objectives, and specifications, involving all relevant stakeholders ensuring technical feasibility
Management of Bill of Materials necessary for development to drive cost awareness and improve planning effectiveness
Assist in the preparation of technical reports, procedures, presentations, proposals, and budgets
Execute and monitor technology development as per project requirements
Perform technical risk assessment activities managing the resolution of incidents arising
Conduct research on materials and processes contributing to the generation of technology State of The Art
Execute and/or co-ordinate manufacture of coupons, test samples and demonstrators liaising with stakeholders to develop and implement the manufacturing plans
Start-up, adjustment, and optimization of processes following DOE methodologies
Test execution and data processing, development of test methods, collection and presentation of data using statistical techniques
Prepare and manage equipment or programs required for a project following the relevant process
Provide input data to Stress Analysis, Design, Quality, and Operations teams
Collaboration with other functions in internal R&T trials
Interaction with customers and suppliers
Participate in regular team meetings providing progress updates and analysis
Contribute to day-to-day operations as required by the Technical Department
Essential Criteria
A well-structured individual that can plan and manage their time effectively, educated to,
Degree level qualification in an Engineering / Research and Technology discipline
OR
A Higher-Level qualification, such as HNC/HND, in an Engineering / Research and Technology discipline and 1 year's relevant experience in an Engineering or New Product role.
Desirable Criteria
Knowledge of plastics and composite materials, processing, and experimental characterization.
Capability to analyse and interpret technical drawings, models, and specifications
Knowledge of raw materials, products, and documentation
Project Management awareness
Customer facing experience
Laboratory based equipment awareness
Competent with Microsoft packages including Excel, Word, and PowerPoint
Awareness of CAD packages such as CATIA, Solidworks or Creo
Understanding of Injection Moulding
This is not an exhaustive list but is an indication of the extent of the role. There is significant opportunity to develop this role further as it is a critical function in Denroy.
---