Retail Assistant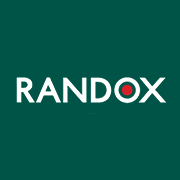 Employer Information
Randox
E: recruitment@randox.com
T: +44 (0) 28 9442 2413
We currently have a vacancy for a full time Retail Assistant, on a temporary contract, to work within our new Travel Centres / Clinics. These positions will be based in Kensington to help coordinate the collection of COVID samples for screening as part of a new contract.
Retail Assistant – Full Time (Job Ref:21/KNRA)
Key tasks and Responsibilities
• Opening/closing and set up for "travel clinic"
• Ensure smooth running of bookings, stock, sales of travel kits
• Meet and great clients on arrival, confirm booking and register their kits before directing towards swabbing station.
• Registering individual's details on various bespoke software systems.
• The possession of the knowledge and skills to handle problematic collections or difficult individuals.
• Flexibility to work a shift pattern, this could include 12 hour shifts across a 7-day rota
• The adherence to company Health and Safety procedures and the maintenance of a safe working environment.
• The strict adherence to the company's Confidentiality Policy within and outside the organisation.
Essential
• Previous experience in a busy client facing role.
• Previous systems experience, off the shelf or bespoke company software.
• Excellent organisational skills
• Strong systems skills
• Excellent verbal and written communication
Desirable
• Previous retail/hospitality experience
• Whilst experience within the medical profession is not required, an interest in health care is desirable
About Randox:
Randox Laboratories is passionate about improving global health and saving lives through the development of innovative and pioneering products. Through our commitment and the skill of our people we have grown to be a world leader in diagnostics for clinical healthcare, toxicology, food security and providing quality solutions to over 145 countries. To serve our growing international markets, we require high calibre applicants with scientific, engineering, software, and broader business skills – including sales, marketing, logistics, finance and many more.
Central to the Randox ethos is our drive to improve healthcare worldwide and every one of our staff plays a vital role in this aim.
Randox Health is an Equal Opportunities Employer
---