RIQAS Scientist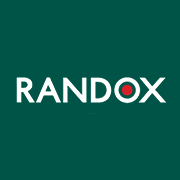 Employer Information
Randox
E: recruitment@randox.com
T: +44 (0) 28 9442 2413
RIQAS Scientist (Job Code: 22N/RQSC)
Role and Responsibilities
• Troubleshooting of technical queries relating to our proficiency testing programme.
• The provision of Randox representatives and distribution partners with information and assistance in the promotion and development of RIQAS.
• Data analysis and report generation associated with technical queries, participant feedback and development of the RIQAS Scheme.
• Future programme / pilot study development, research, completion and technical review.
• Development and validation of RIQAS bespoke software (does not entail coding).
• Administrative duties as required.
Key Skills and Qualifications
• Qualified to at least degree standard in any Life Science discipline with a 2:1 grade or above.
• Experience in clinical laboratory procedures with the understanding of the principles of analytical diagnostics, application of statistics and quality measures within a clinical laboratory environment.
• Excellent presentation and communication skills.
• Must have excellent time management, organisational and computer skills (Proficient in Microsoft Windows and Office packages).
• Ability to learn and retain information quickly.
• Previous experience in a technical support role is desirable.
About Randox:
Randox Laboratories is passionate about improving global health and saving lives through the development of innovative and pioneering products. Through our commitment and the skill of our people we have grown to be a world leader in diagnostics for clinical healthcare, toxicology, food security and providing quality solutions to over 145 countries. In order to serve our growing international markets we require high calibre applicants with scientific, engineering, software and broader business skills – including sales, marketing, logistics, finance and many more.
Central to the Randox ethos is our drive to improve healthcare worldwide and every one of our staff plays a vital role in this aim.
Randox Laboratories Limited is an Equal Opportunities Employer
---