RTS Operations Coordinator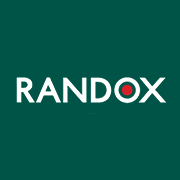 Employer Information
Randox
E: recruitment@randox.com
T: +44 (0) 28 9442 2413
RTS Operations Coordinator – (Job Ref: 22N/ROCO)
Location: Crumlin, Firfields. Shift Pattern: Monday – Friday, 8:40am – 5:20pm
We require highly motivated and dedicated individuals to work within our busy RTS Department as an Operations Coordinator. The successful applicant will be responsible to ensure that the day-to-day operations are conducted efficiently with the allocation of collectors to task, ensuring that all drug and alcohol testing collections are achieved on time in accordance with standard operating procedures and departmental requirements.
This role will be based at our Firfields site near Crumlin in Co. Antrim.
Randox now offer free transportation from Antrim Train / Bus station each morning to take staff to our various sites in Antrim and Crumlin. This shuttle will take staff back to the station at the end of the day.
The Role:
• The allocation of collectors to individual tasks and maintain accurate operational records.
• Monitoring collector performance, prepare, and submit collector key performance indicators.
• To assist with general telephone enquiries.
• Monitor and maintain collection schedules via liaising with the Collection Officers Manager.
• Monitor and maintain sub-contracted collection network.
• To participate with the on-call rota to coordinate evening / weekend / holiday collection tasks.
• Monitor and maintain RTS and sub-contracted collection invoicing and to liaise with RTS Accounts department as required.
• Adherence to company positive work environment policies, health and safety procedures, and the maintenance of a safe working environment.
• Deputise for the RTS Coordinator (Logistics) as required, and conduct any other tasks or projects assigned by management.
The Candidate:
Essential:
• Possess GCSE (or equivalent) in Maths and English (Grades A-C).
• Be competent in the use of Microsoft Office computer applications, such as Word, Excel, and Outlook.
• Possess excellent communication skills (written and verbal).
• Possess excellent organisational skills.
• Ability to work on their own and within a team.
Desirable:
• Relevant administrative experience in a business operations environment.
• An awareness of Quality Management Systems.
• A working knowledge of health and safety requirements.
• Experience in the use of a computerised system, such as Q-Pulse.
About Randox:
An international company operating in over 145 countries that continues to have unparalleled growth, Randox Laboratories has been the heartbeat of the UK's National COVID Testing Programme throughout the pandemic. In early 2020 Randox recognised the threat from COVID-19 and, based on over 40 years of diagnostic experience, quickly developed a test to accurately identify the virus. Testing at scale commenced within weeks to support the UK's National Testing Programme and private clients alike. Through the enormous effort and commitment of its staff Randox is currently operating at a capacity of 180,000 COVID-19 samples per day, making it the most productive laboratory in the UK and Ireland and amongst the very largest in Europe.
Additionally, as a world leader in diagnostics for clinical healthcare, toxicology and food security, our expertise and product portfolio have assisted laboratories across the world in improving health and saving lives.
---