Safety Engineer / Advisor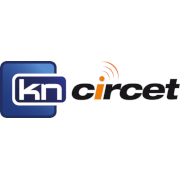 Employer Information
KN Circet
E: recruitment@kncircet.ie
T: +353 (1) 457 5000
Main Purpose:
To ensure high standards of HSEQ are attained and continually improved. To ensure all HSEQ legal obligations, company and client requirements are met.
Accountability:
The post holder will be accountable to the Power Divison Safety Manager
Key Duties/ Responsibilities:
• Responsible for carrying out site audits/inspections, checking and reporting compliance levels.
• Coaching and mentoring field operatives to improve Safety and compliance and optimise company KPI's.
• Carry out risk assessments, identifying hazards and implement control measures
• Take part in Safety meetings and complete Toolbox talks.
• Compile Statistics and writing reports.
• Attend client meeting and present safety statistics.
• Identify training needs and organise accordingly.
• Investigate and report incidents.
• Ensuring the promotion and awareness of customer requirements throughout the organisation;
"This list is not inclusive or exhaustive and other duties may be required that fall within the capabilities of the role."
Key Result Areas;
• To deliver a single approach to HSEQ Management that meets the organisation needs, statutory duties and the expectations of shareholders with respect to HSEQ;
• To support the development of KN Circet culture as the organisation rapidly expands and changes;
• Oversee, monitor and evaluate the operation of HSEQ performance across the region, working with senior management as appropriate;
• To offer competent advice on HSEQ matters to the company and its staff;
• To ensure that all worksites are fully compliant with legal HSEQ obligations;
• To develop and instigate HSEQ initiatives;
• Ensure continual improvement and develop, in conjunction with the Electrical Safety Engineer; HSEQ targets,
objectives and KPI's.
​​​​​​​
Core Skills;
• NEBOSH Certificate or equivalent;
• Preferably NEBSOH Diploma or equivalent;
• Minimum of Graduate Member of IOSH and current CPD;
• Fluent in Microsoft packages;
• Good standard of written English essential.
• Patient and assertive, with excellent communication skills.
• Good interpersonal skills and willingness to work with people at all levels within the organization.
• Strong analytical and problem-solving skills and an eye for detail.
• Full driving license
Knowledge & Experience;
• Good level of education;
• Membership of IOSH;
• A proven track record of developing, implementing and integrating policies;
• An understanding of the regulatory sector and the management of risk;
• Experience of building a strong and consistent culture of safety throughout an organisation.

---