Sales Executive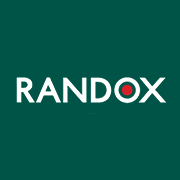 Employer Information
Randox
E: recruitment@randox.com
T: +44 (0) 28 9442 2413
Sales Executive – Berlin, Germany – (Job Ref:23I/RLIN)
Randox Laboratories currently has a vacancy for a target driven individual in the position of Sales Executive to join our dynamic and growing team based in Berlin, Germany. As a Sales Executive, you would contribute to the company's overall growth and profitability by developing and maintaining an effective sales representation in your assigned region by directly searching, contacting, and selling products to end user customers.
The Role:
The development of our business interests with Clinical Chemistry Analysers, Reagents and Quality Control Materials in a hugely diverse sales territory, in line with targets tied to the corporate growth plan.
Managing key relations with our current customer base of our Clinical product range.
Identifying and developing customer relations in areas where we are currently unrepresented.
The preparation of sales reports and sales projections.
The maintenance of a high level of product knowledge and competitor awareness.
This will be a field-based role, in which you will be required to visit customers regularly to promote products and expand sales revenue in the market.
The Candidate:
Essential:
Degree in Biochemistry, Biomedical Science, or similar life science degree.
Strong business acumen and understanding for customer needs, confidence to interact with all management levels.
Excellent negotiations, communication and presentation skills.
Distinct self-motivation as well as a protective, structured and result-oriented work style.
Strong analytical skills relating to problem solving and sales analysis.
Desirable:
Industry experience. Desired industries: Diagnostics, Hospital Laboratories, Multinational Healthcare company (e.g., Pharma, med device).
Fluency in French or Italian.
Experience in distributor negotiations and/or sales management through a third party.
Please ensure that your CV is submitted to us in English.
About Randox:
An international company operating in over 145 countries that continues to have unparalleled growth, Randox Laboratories has been the heartbeat of the UK's National COVID Testing Programme throughout the pandemic. In early 2020 Randox recognised the threat from COVID-19 and, based on over 40 years of diagnostic experience, quickly developed a test to accurately identify the virus. Testing at scale commenced within weeks to support the UK's National Testing Programme and private clients alike.
Additionally, as a world leader in diagnostics for clinical healthcare, toxicology and food security, our expertise and product portfolio have assisted laboratories across the world in improving health and saving lives. Our global success is a result of our pioneering products and the commitment & skill of our workforce, which continue to grow exponentially.
Central to the Randox ethos is our drive and determination to improve healthcare worldwide and every one of our talented staff play a role in this. In order to serve our growing international markets, we require high calibre applicants with scientific, engineering, software, and broader business skills – including sales, marketing, logistics, finance and many more. Join the Randox team and play your part in improving the health of millions.

---