Sales Executive – North-West England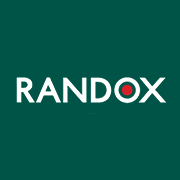 Employer Information
Randox
E: recruitment@randox.com
T: +44 (0) 28 9442 2413
Sales Executive – North-West England (22/SENW)
Randox Testing Services is the market leader in the provision of drug and alcohol testing services, working to ensure safety and wellbeing in the workplace. Due to the increased recognition of the importance of drug and alcohol testing in the workplace and Randox Testing Services' continued success, we are seeking to expand our UK sales team with the addition of highly motivated and target driven individuals.
The successful applicant will be responsible for the sales and promotion of Randox Testing Services throughout a wide range of industries, developing business with current customers as well as winning new business.
This position is home based; however, travel will be required within the region and potentially further afield.
The Role:
• The preparation and use of sales presentations, designed to achieve maximum results from available sales opportunities. This will include customer greeting, qualifying, handling objections, product presentation and demonstrations, closing and follow-ups in line with the Randox sales process.
• To develop and maintain an extensive knowledge of Randox products within their designated product group, together with prices and key features of major competitors in their market.
• To utilise the Randox Customer Relationship Management system daily.
• To plan calls when visiting customers and to capture customer and market information.
• To handle all customer queries and complaints within 24 hours, in a manner that ensures they are resolved.
• To provide reports, as required, on all sales activities including follow-ups, new clients, etc.
• To ensure accurate sales forecasts are generated where possible.
• To participate in planning sales campaigns and promotions to maximise sales.
• The planning, organisation, and attending of scientific meetings, seminars, and exhibitions.
• The reporting of field gathered intelligence to the Marketing Department.
• To track and record weekly expenditure in line with company policy.
• To ensure the company car is maintained in an acceptable condition.
The Candidate:
Essential:
• Qualified to at least degree level.
• Possesses a full driving licence.
• Flexibility, as the nature of this position will require you to work such hours as deemed necessary to complete your responsibilities.
About Randox Testing Services:
Randox Testing Services are part of the Randox group, a global UK based healthcare diagnostic company. Randox currently employ over 1400 staff, including 300 research scientists and engineers, and are active in over 145 countries across the globe. With a significant commitment to research and development, investing up to 17% of turnover, Randox is passionate about improving global health through more effective and accurate diagnostics. With a dedicated research and development team focussed on the development of both improved and novel drug tests, Randox Testing Services are ideally placed to reduce risk and help make the workplace safer for all.
Randox recognises the importance of highly motivated and successful people in achieving its global objectives. We are seeking to expand and build on an already successful team, to meet both business and individual development objectives.

---