Sales Support Executive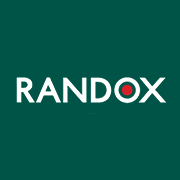 Employer Information
Randox
E: recruitment@randox.com
T: +44 (0) 28 9442 2413
Sales Support Executive – (Job Ref: 22N/SKCE)
Location: Ardmore, Crumlin. Shift Pattern: 8:40am – 5:20pm
​​​​​​​
Randox Laboratories currently has a vacancy for a target driven individual in the position of a Sales Support Executive to join our dynamic and growing Clinical Sales team based at our HQ in Crumlin, County Antrim.
The Role:
• To work in conjunction with the Business Manager to support the sales channels in the various aspects of the sales process.
• Generating monthly sales reports, compiling pivot tables, and providing the sales team with sales analysis.
• Compiling trackers for tenders, sales targets, installations, training, and various other aspects.
• Compiling monthly management reports, sales team projections, and reviewing opportunity management.
• Reviewing and analysing all aspects within customer forecasting.
• Tracking existing sales orders and keeping CRM up to date.
• Ensuring that the sales team are providing key information within deadlines.
• To support the business manager in conducting key projects and organisational tasks.
• Keeping key information updated including distributor contact lists, contracts, and country profiles.
The Candidate:
Essential:
• A Bachelor Degree or higher in a relevant discipline.
• The ability to solve practical problems and deal with a variety of variables in situations where only limited standardisation exists.
• Effective interpersonal skills, experience working in a team-oriented, collaborative environment.
• Extreme attention to detail, ability to process tasks through established procedures.
• Ability to multitask and prioritise projects with a rapidly dynamic work environment.
• Excellent oral and written communication skills.
• Fluency in English.
Desirable:
• Fluency in a second European language would be beneficial.
• Previous experience in a sales driven environment would be advantageous.
About Randox:
An international company operating in over 145 countries that continues to have unparalleled growth, Randox Laboratories has been the heartbeat of the UK's National COVID Testing Programme throughout the pandemic. In early 2020 Randox recognised the threat from COVID-19 and, based on over 40 years of diagnostic experience, quickly developed a test to accurately identify the virus. Testing at scale commenced within weeks to support the UK's National Testing Programme and private clients alike.
Additionally, as a world leader in diagnostics for clinical healthcare, toxicology and food security, our expertise and product portfolio have assisted laboratories across the world in improving health and saving lives. Our global success is a result of our pioneering products and the commitment & skill of our workforce, which continue to grow exponentially.
Central to the Randox ethos is our drive and determination to improve healthcare worldwide and every one of our talented staff play a role in this. In order to serve our growing international markets, we require high calibre applicants with scientific, engineering, software, and broader business skills – including sales, marketing, logistics, finance and many more. Join the Randox team and play your part in improving the health of millions.
Randox Laboratories Ltd is an equal opportunities employer.

---