Sample Collection Coordinator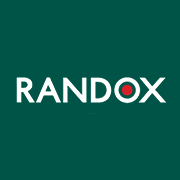 Employer Information
Randox
E: recruitment@randox.com
T: +44 (0) 28 9442 2413
We currently have vacancies for full time Sample Collection Coordinators, on a temporary contract, to work within the Randox Health division and conduct Covid-19 Screening; This will be based at Dun Laoghaire. No previous swabbing experience is required as full training is provided.
Sample Collection Coordinators – Full Time, Temporary (Job Ref:21/DNSC)
Key tasks and responsibilities
• To work as part of a busy team, conducting Covid-19 PCR swabbing, as part of a screening scheme.
• Registering individual's details on various bespoke software systems.
• Delivering the samples to the lab at the end of each day
• The collection and preparation of biological specimens for testing through throat and nasal swabbing.
• The possession of the knowledge and skills to handle problematic collections or difficult individuals.
• Flexibility is required towards working hours, to include weekends if required
• The adherence to company Health and Safety procedures and the maintenance of a safe working environment.
• The strict adherence to the company's Confidentiality Policy.
Essential
• Previous experience in a busy client facing role.
• Previous systems experience, off the shelf or bespoke company software.
Desirable
• Previous sample collection experience – full training and PPE will be provided.
• Whilst experience within the medical profession is not required, an interest in health care is desirable.
• Excellent organisational and time management skills.
• Full UK Driving Licence.
About Randox Health:
For almost 40 years Randox has been at the forefront of clinical diagnostics, dedicated to improving health worldwide with our disruptive technology and innovative diagnostic solutions. This experience and expertise powers each of our state-of-the-art Randox Health clinics, currently located in London, Liverpool and Northern Ireland, with ambitious plans to roll out a number of new clinics in the coming months and years. A mobile service enabling certified Randox Health staff to visit clients at their convenience is also available.
At Randox Health we encourage individuals to adopt a personalised, preventative approach to their health and well-being, ultimately helping them to live healthier for longer. Using Randox revolutionary technology we measure hundreds of health biomarkers, generating unrivalled data that when combined with our complex algorithms can predict future health concerns and identify early signs of illness even before symptoms arise. This empowers individuals to act sooner to prevent or delay disease onset – moving from a model of sickness management to true preventative healthcare. Our unique biomarker tracking service allows you to establish a health baseline from which you can track and monitor improvements over time.
In early 2020, Randox were one of the first to respond to the coronavirus pandemic, developing a pioneering diagnostic test for COVID-19 in just a few weeks. Our rapid COVID-19 testing service is trusted and used by a variety of private companies, individuals, and by the sports industry, and in the UK Government's National COVID-19 Testing Programme. Randox currently commits and often exceeds 80,000 tests per day to the National Testing Programme
Randox Health is an Equal Opportunities Employer
---