Sample Collection Coordinator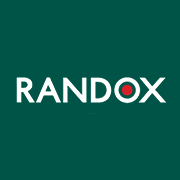 Employer Information
Randox
E: recruitment@randox.com
T: +44 (0) 28 9442 2413
We currently have a vacancy for a full time Sample Collection Coordinators, on a temporary contract, to work within the Randox Health division. These positions will be based in Cork to help coordinate the collection of COVID samples for screening as part of a new contract.
Sample Collection Coordinators – Full Time (Job Ref:21/CRSC)
Key tasks and responsibilities
• To work as part of a busy team, conducting Covid-19 PCR swabbing, as part of a screening scheme.
• opening/closing and set up for "travel clinic",
• ensure smooth running of bookings, stock etc
• Meet and great clients on arrival, confirm booking and register their kits before directing towards swabbing station.
• Liaise with Couriers to ensure samples are collected and delivered to our labs in Northern Ireland
• Registering individual's details on various bespoke software systems.
• The possession of the knowledge and skills to handle problematic collections or difficult individuals.
• Flexibility is required towards working hours, to include weekends if required
• The adherence to company Health and Safety procedures and the maintenance of a safe working environment.
• The strict adherence to the company's Confidentiality Policy within and outside the organisation.
Essential
• Previous experience in a busy client facing role.
• Previous systems experience, off the shelf or bespoke company software.
• Excellent organisational skills
Desirable
• Previous sample collection experience – full training and PPE will be provided.
• Whilst experience within the medical profession is not required, an interest in health care is desirable.
• Excellent organisational and time management skills.
About Randox Health:
Randox Health is a unique collaboration of scientific innovation and medical application, specialising in personalised and preventive health programmes. As global specialists in clinical diagnostics, Randox Health offers direct access to a portfolio of hundreds of biomarker tests, proteomics and genomics measurements. This fusion of scientific intelligence and clinical acumen enables earlier diagnosis and treatment of current health problems, potential prevention of future health problems and allows individuals to take control of their health and improve their overall wellbeing.
Tailored to the needs of each person, results are discussed; treatment and lifestyle options explored and continued care provided. Delivered directly to the public in a private setting to allow individuals to avail of biomarker blood testing to track and improve their wellbeing.
Randox Health is an Equal Opportunities Employer

---