Scientific Consultant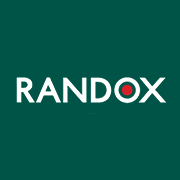 Employer Information
Randox
E: recruitment@randox.com
T: +44 (0) 28 9442 2413
Scientific Consultant– Job Ref: 21N/SCCN

Randox Health require a highly motivated and enthusiastic Scientist to join its expanding team. Based at our Science Park, Co. Antrim, the successful applicant will be working in a state-of-the-art facility with innovative and unique laboratory equipment.
This dual role will undertake a combination of desk-based reporting activities coupled with the delivery of client scientific results either face to face or by other media.
The Role:
• Generation, checking and release of client documentation, i.e. Personal Health Plans, Biomarker Tracking Reports and Consultation Summaries. Including:
o Adequate record keeping of generation/checking of client documentation
o Appropriate filing of documents
o Raising queries with lab and clinic staff, where appropriate
o Adherence to specified turnaround times.
• Analyse results, summarise and provide broad interpretation
• Scientific client discussions: Explain service / testing to clients prior to blood collection or following release of test results to ensure client understanding of the tests
• Assist in Randox Health staff training, where necessary
• Improvement of operations/efficiency within Randox Health such as:
o Create/update procedures, process maps and forms
o Conduction of internal audits
o Internal quality review of client documents
o Automation of client documentation
• Adherence to Company Confidentiality Policy
• Adherence to Randox Health Quality Management System at all times.
• Liaising with other members of staff including scientists, staff of diverse disciplines across the organisation and the general public.
The successful applicants must meet the following criteria:
Essential:
• Qualified to at least degree standard in any Health and Life Science discipline with a 2:1 grade or above
• Ability to communicate complex information clearly with the general public
• Excellent presentation and communication skills, both internally and with the public
• Interest in Preventive Wellbeing and the application of science to the diagnostic process
• Flexible approach to working hours and location
• Excellent organizational skills, note keeping and interpersonal skills
• Ability to work as part of a multi-disciplinary team
• Excellent time management
• High standard of IT literacy
• Good analytical and problem-solving skills
• A full driving license is required
Desirable:
• Experience within Healthcare
• Experience in Scientific Writing
• Registration with appropriate organization
About Randox Health:
Randox Health is a unique collaboration of scientific innovation and medical application, specialising in personalised and preventive health programmes. As global specialists in clinical diagnostics, Randox Health offers direct access to a portfolio of hundreds of biomarker tests, proteomics and genomics measurements. This fusion of scientific intelligence and clinical acumen enables earlier diagnosis and treatment of current health problems, potential prevention of future health problems and allows individuals to take control of their health improve their overall wellbeing.
Tailored to the needs of each person, results are discussed; treatment and lifestyle options explored, and continued care provided. Direct to the public in a private setting to allow individuals to avail of biomarker blood testing to track and improve their wellbeing.
Randox Health Limited is an Equal Opportunities Employer

---