Scientific Sales Consultant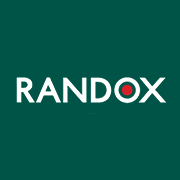 Employer Information
Randox
E: recruitment@randox.com
T: +44 (0) 28 9442 2413
Scientific Sales Consultant – Permanent – Full Time (21I/SSLA)

Randox currently have an exciting opportunity to join a new team within a long established, global diagnostics company. The successful candidate should ideally be a life sciences graduate (Bsc or Msc degree in biology, chemistry, biochem etc.) with some experience, or at least an interest in sales and marketing. The position offers a blend of scientific writing, commercialisation of novel biomarker tests and technologies, sales interfaces with the public (consumers) and physicians (M.D.) for clinical laboratory testing services and innovative healthcare research. Office and Lab based in Santa Monica Los Angeles with the role also requiring candidate to hold and attend 'workshops/educational seminars', set up meetings with physicians, clinics and/or corporate contracts to establish and expand customer accounts within a diverse marketplace. The successful candidate must be able to learn and retain scientific knowledge and communicate this with the public DTC and within the medical and scientific communities – via written, verbal and in person presentations.
The Role:
• Reporting Randox Health results, data and statistics USA
• Composing and delivering Randox Health educational material, both externally and internally
• Provide written scientific information pertaining to laboratory testing and technology services offered, and, for results data generated. Discussion of client results following testing.
• Explaining Randox Health service/testing prior to blood collection
• complete consent forms Demonstration of excellent knowledge of the Randox Health service and tests.
• Ensuring that clients have a clear understanding of the Randox Health Service
• Collection of blood samples, Personal Health Measurements and other relevant information from clients.
• Conduct Randox Health staff training for a range of personnel (admin to clinical/physician) Adhere to policies and accreditation implemented by Laboratory Director..
The Candidate
Essential
• Qualified to at least degree standard in any Chemistry/Biochemistry Health Science or Life Science discipline with a GPA of 3.3 or above
• Proficient communication skills and attributes.
• Experience delivering complex scientific information clearly when communicating with physicians, clinical disciplines and the general public or administrative level colleagues (non- scientific).
• Ability to learn and retain information quickly.
• Ability to work as part of a multi-disciplinary team.
• Scientific writing skills for PR, marketing and promotions or publications.
Desirable
• Ability to interpret, analyse and summarise information accurately.
• Ability to prioritize workload in a logical fashion.
• Previous sales or marketing experience
• Excellent organisational and communication skills (both written and verbal).
• Excellent time-keeping.
About Randox:
Randox Laboratories is passionate about improving global health and saving lives through the development of innovative and pioneering products. Through our commitment and the skill of our people we have grown to be a world leader in diagnostics for clinical healthcare, toxicology, food security and providing quality solutions to over 145 countries. In order to serve our growing international markets we require high calibre applicants with scientific, engineering, software and broader business skills – including sales, marketing, logistics, finance and many more.
Randox Laboratories Ltd is an equal opportunities employer.
---