Scientist (Recombinant Antibodies)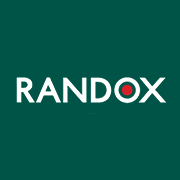 Employer Information
Randox
E: recruitment@randox.com
T: +44 (0) 28 9442 2413
Scientist (Recombinant Antibodies) – (Job Ref: 22N/SCRA)
An exciting new opportunity has arisen for an enthusiastic, and self-motivated discovery scientist, ideally with experience in phage, yeast or ribosome display technologies, in our Biotechnology department. More specifically, the successful Scientist candidate will be working within the recombinant antibody development team. Responsibilities will include the ability to complete selection, screening, characterisation, engineering and production of recombinant antibodies which will be developed for use in Randox' diagnostic platforms and products.
This is an exciting time to be joining the organisation as Randox is expanding and emerging as a global leader for innovation to improve healthcare worldwide.
This role will be based at our Science Park in Antrim Town.
The Candidate:
Essential:
• Qualification to Master's or PhD level in Immunology, Biochemistry, Cell Biology, Molecular Biology or closely related discipline
• Evidence of lab-based molecular biology work experience: PCR, sequence analysis, cloning etc
• The role will be lab-centric but it will also require strong written and verbal communication skills with the ability to identify and absorb critical information and convey it to a variety of audiences
• Self-motivated with a strong desire to develop your skills as well as your career
Desirable:
• Industry based and/or academic postdoctoral experience preferred
• Experience with molecular biology techniques including DNA purification, plasmid design, PCR, molecular cloning, and sequencing
• Expertise in phage display technology including the generation of affinity maturation libraries, high throughput screening strategies, experimental design, and developnebt
• A strong background in antibody optimisation with knowledge of targeted and non-targeted library construction
• Application of bioinformatic and in silico analysis software to guide antibody generation and prioritisation
• Knowledge of antibody discovery platforms, beyond phage and ribosome display
• Knowledge of immunological assay functionality
About Randox:
An international company operating in over 145 countries that continues to have unparalleled growth, Randox Laboratories has been the heartbeat of the UK's National COVID Testing Programme throughout the pandemic. In early 2020 Randox recognised the threat from COVID-19 and, based on over 40 years of diagnostic experience, quickly developed a test to accurately identify the virus. Testing at scale commenced within weeks to support the UK's National Testing Programme and private clients alike. Through the enormous effort and commitment of its staff Randox is currently operating at a capacity of 180,000 COVID-19 samples per day, making it the most productive laboratory in the UK and Ireland and amongst the very largest in Europe.
Additionally, as a world leader in diagnostics for clinical healthcare, toxicology and food security, our expertise and product portfolio have assisted laboratories across the world in improving health and saving lives. Our global success is a result of our pioneering products and the commitment & skill of our workforce, which continue to grow exponentially.
Central to the Randox ethos is our drive and determination to improve healthcare worldwide and every one of our talented staff play a role in this.
---