Security Guard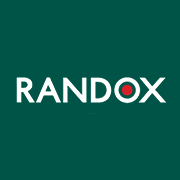 Employer Information
Randox
E: recruitment@randox.com
T: +44 (0) 28 9442 2413
Security Guard – (Job Reference: 24N/REDS)
An exciting opportunity has become available to recruit a number of security guards to work within a team on the site of a pioneering new division of Randox Laboratories. The successful candidates will be based at Randox's new facility at the Redlands site in Crumlin. This role will work on rotational 12-hour day and night shifts.
Key Responsibilities:
The successful candidate will be required to maintain a safe and secure environment for employees and visitors to our sites that they are posted to.
In addition, the successful candidates will be expected to:
Work directly with the public, customers, and visitors at the site and to give directions and advice on site matters.
Display the highest standards of personal presentation, to maintain the image of Randox.
Answer all telephone calls in a polite and professional manner.
Ensure compliance requirements are met in all aspects of the control room.
Carryout stringent checks on all aspects of CCTV cover.
Monitor CCTV cameras and respond to all alarm calls.
Take control of any emergency situation and advice officers throughout the situation until the arrival of emergency services and management team.
Undertake any other duties as requested by the security supervisor and any other senior staff.
Review CCTV footage as and when required.
Patrol in vehicle and foot of all Randox sites.
Reporting of any faults found to the relevant person and complete daily incident book.
To work shift patterns agreed with management and comply with all company directives.
The Candidate:
Essential:
SIA Security Guard Licence.
CCTV Operators Licence.
Clean Driver's Licence.
Desirable:
Previous Security Guard experience.
Previous CCTV Control Room experience.
In line with the requirements of the Known-Consigner status held by Randox Laboratories, the successful applicant for this role will be required to have an AccessNI Enhanced Disclosure* check prior to commencing employment.
*Having a conviction will not automatically disqualify you from this recruitment process, attached is the Policy on The Recruitment of Ex-Offenders for Responsible Bodies (ex-offenders' policy) and Policy Statement on the Secure Handling, Use, Storage and Retention of Disclosure Information (disclosure information policy).
About Randox:
An international company operating in over 145 countries that continues to have unparalleled growth, Randox Laboratories has been the heartbeat of the UK's National COVID Testing Programme throughout the pandemic. In early 2020 Randox recognised the threat from COVID-19 and, based on over 40 years of diagnostic experience, quickly developed a test to accurately identify the virus. Testing at scale commenced within weeks to support the UK's National Testing Programme and private clients alike.
Additionally, as a world leader in diagnostics for clinical healthcare, toxicology and food security, our expertise and product portfolio have assisted laboratories across the world in improving health and saving lives. Our global success is a result of our pioneering products and the commitment & skill of our workforce, which continue to grow exponentially.
Randox Laboratories Limited is an Equal Opportunities Employer.

---