Senior Cleaning Supervisor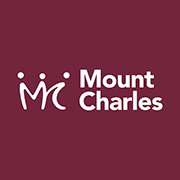 Employer Information
Mount Charles
E: hr@mountcharles.com
T: 028 9032 0070

The Mount Charles Group have an exciting opportunity for a Senior Cleaning Supervisor to Join our growing team at Lets Go Hydro
Working Patterns:
​​​​​​​40 Hours per week
Various hours fully flexible
The rewards:
Paid Holiday
Company Pension Scheme
Staff Wellbeing and Employee Assistance Program
Staff discount portal
Training & Development
Uniform Provided
The Role:
​​​​​​​The supervision of cleaning operatives on site – (Regular, meetings, phone calls, mentoring, support)
Auditing – (Carry out Quality Audits as per schedule and per company policy)
Client Contact – asking the clients if they have any specific requirements
Timegate for Payroll during managers holidays
Assist the manager with Daily Staff Management – (Unplanned absence sickness/ no shows as per agreed central admin process)
Holiday Cover
Employee Appreciation – (identify those within the operations who warrant specific recognition to line Manager)
Health & Safety –. Accident Reporting & Near Miss Procedures relayed to all staff and reported to HSQE Manager.
Daily schedules for cleaning
Completing on site cleaning roll ​​
Personality Fit:
Attention to detail
Leads by example and lives our values
Passionate about our customer service and reputation
Self-motivated
The Mount Charles Group is an equal opportunities employer and welcomes applications from all sections of the community.
​​​​​​
GREAT PEOPLE – GREAT SERVICE – GREAT FUTURE
#NorthernIreland
.
Permanent
Closing date: Monday 22 Aug 2022
Salary: £11.5
Apply for job
---