Senior Enrolment Officer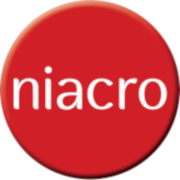 Employer Information
Niacro
E: admin@niacro.co.uk
T: 028 9032 0157
NIACRO
NIACRO is a voluntary organisation working to reduce crime and its impact on people and communities. Our vision is of a society in which the needs and rights of all, including victims of crime, adults and children who offend and those who are at risk of offending, are equally respected. This drives our work with:
Children and young people who are experiencing difficulties and / or who may be perceived to be vulnerable to offending;
Families affected by imprisonment; and
Adults in prison and in the community, who have offended / are perceived to be vulnerable to offending or impacted by crime.
WORKING WELL
Working Well is an employment support programme for people with convictions (in the community and prison) funded by the European Social Fund (ESF).
The programme will operate across Northern Ireland until March 2022 in partnership with Probation Board for Northern Ireland (PBNI) and the Northern Ireland Prison Service (NIPS). It is predicated on the principle that securing employment (or progressing towards education and training) is the single most significant contributory factor towards helping to reduce the likelihood of reoffending.
This post will be employed by NIACRO but split based between NIACRO and Prison Sites, this post is Based at HMP Maghaberry This will help to maximise opportunities to receive referrals from within the Northern Ireland Prison Service (NIPS) and update NIPS staff on participants' progress.
THE POST
Enrolment Officers will support participants to come onto and remain on Working Well (aligned to a specific Probation area.) This post will also require specialist reporting for the wider programme.

Contract
Closing date: Monday 10 May 2021
Salary: £21748
Apply for job
---